My daughter's just had the most amazing hair-cut – you can read about it below. Being a very prepared teenager she's lined up what she's going to say when someone comments on her new short haircut – here are some suggested responses:
• I am currently mastering the hair flick
• It got stuck in one too many Dreamworld rides
• I played an intense game of truth or dare
• I had extensions
• It was a wig
• I've Benjamin Button disease
• Last time I am putting my hair in the washing machine
• I have been watching one too many anime
• Apparently I'm not worth it
And my favourite: – Apparently you can only whip your hair back and forth so much.
I've been visiting Flavr Hair Studio in East Brisbane for over a decade. Lizzie and her team are full of life, up with the latest trends, and focused on working with the client to get the best haircut. I like going there because many of the team have been with her since I started going. Their are several hairdressers there who cut my daughters hair when she was only three years old! Everyone tells me she is great to work for and they love working their. I talk to so many small businesses and I know retaining excellent staff is an amazing achievement and makes my life as a client so much easier cause I have so much consistency when I am dealing with them.
Last week, my amazing daughter, had a massive hair cut at Flavr Hair Studio – she's donating her locks to Princess Charlotte Alopecia program
Here is what her hair looks like before the big cut
Here's what her hair looked like after the big cut. She looked amazing! And it went so dark, all her features went from golden to dark.
This is how much she had cut off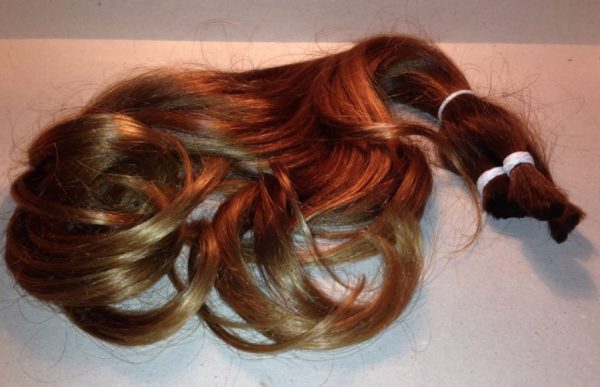 and here is her certificate- so proud of her!!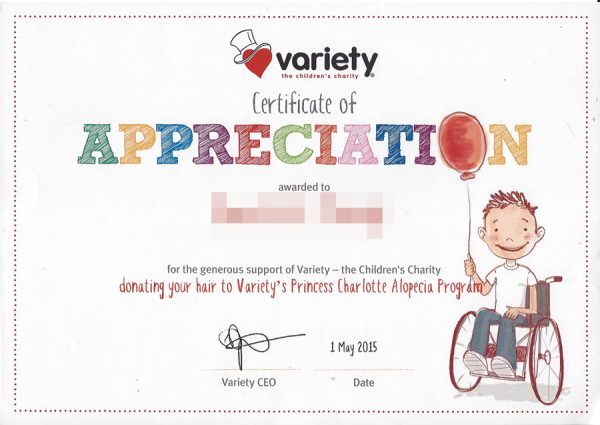 I also had a haircut and a special keratin treatment which straightens your hair at Flavr Hair Studio – you can read about it in the postings below. They told me that it will save me so much time, because it will be so easy to manage. I'd never factored in a hair-cut into time management strategies – boy those bald people have it over us! You may also be interested to know that is my real hair colour – it's hundreds of different coloured strains ranging from white to dark brown – isn't nature funny when left alone!