Here is my wrap up of the 2017 Xero roadshows. I attended both the Brisbane and Gold Coast Xero roadshows.
Last year I noted that this was something that Helen Goodman had done, and when I queried here she said that some of the Cloud integration solutions were not exhibiting at every roadshow. So by visiting both, she got to see all of them. This made a lot of sense.
I established which ones were appearing where, and noted there were differences between Brisbane and the Gold Coast. So I opted to attend both. One of the additional benefits was that Gold Coast is home to a lot of the freelance Cloud Integrators I know so we had the opportunity to catch up and brainstorm.
Some of the other cloud integration practices that you may know have a bevvy of people on board, however, some projects are perfectly suited for a freelancer like myself to join the implementation team as the expert cloud integrator and see the project through from beginning to end. Of note typically the bigger businesses I deal with will have an IT and Project Manager specialist on board who carry that side of it. I join the implementation teams with my experience, research, and knowledge.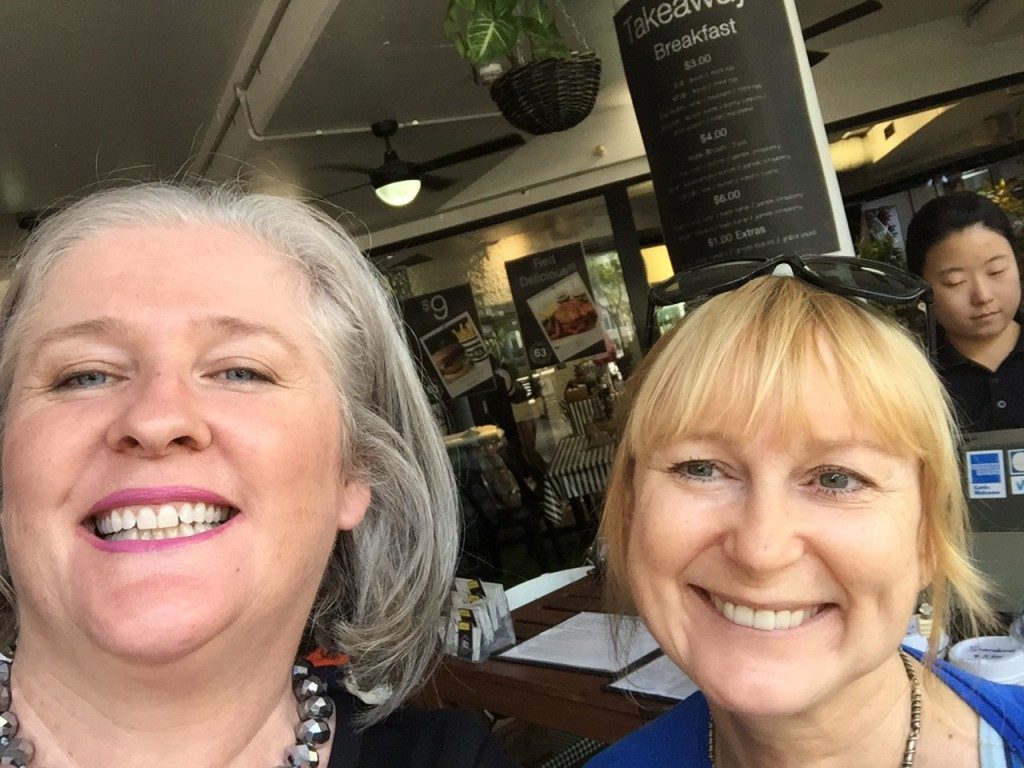 I began my Brisbane Xero roadshow over breakfast with Wendy from JetConvert, at a client's cafe. Wendy shared with me what is happening in the Jet Convert world; what they are doing in terms of conversions,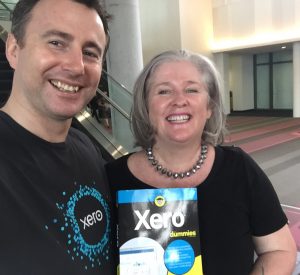 both here and globally. After manually converting files in the early days I now confidently hand the hard work over to Jet Convert. I wrote about my experiences here. The service is free in most instances so why would you not utilise their services.
The middle session of the Xero roadshow started with Robert Stone, National Partner Director talking about what Xero are doing for partners. Promoting partners on the front page of Xero is huge – though I've not received a converted client lead through Xero website ever – I do think it is a great opportunity to find new clients. (And it's probably me – not you Xero). Rob geo-sensed his way off the stage and to the segment on how to use the new features. Joe Salvati Head of Partner Solution gave the second most entertaining  Xero presentation I've ever seen (after of course @StorminWalker). He made assets very desireable. He shared the news about Xero integrating with BPAY, which was even more desireable… I leave you with three words #tomato #parenthesis #trumble and the video below.
What is going on @JoeSalvati? I never knew #FixedAssets were so sexy! #xeroroadshow bringing home the goods with Barry White? ?? pic.twitter.com/LFAcWH6U1K

— Ellie Burke (@ellie_burke) February 15, 2017
The roadshows expands on what happened in Xerocon. Many of the new features I was fully aware of, as I had written about them and explained them in Xero for Dummies. You can buy a copy here (soon).  If you'd like to place a bulk order get in touch with me.
I was grateful that the Xero marketing and promotional team spent some time with me how I could generate sales for the book Xero for Dummies. One of their suggestions was peer reviews – so I need to reach out to people in the training area who use the book – to collect some peer reviews.
I also took my only copy of the book along to the show and got some photos I can use in a promotional campaign.
I caught the final session of the day at the Gold Coast, Matthew Prose Solutions Manager Partner Products demonstrating how to use Xero HQ. I still find all the back end of Xero very confusing. It is a bit of a mish- mash in my mind, so I definitely needed this session. Matthew told us that advisor tools were built for cloud advisors to do the Magic!
#xeroroadshow @MatthewProuse 1/3 of audience are sole practitioners & you have better access to tech now than big firms did 5yrs ago pic.twitter.com/5iZZCvFRX1

— Heather Smith (@HeatherSmithAU) February 16, 2017
Here are a few things he talked about that made me think hmmm I better go back to the office and implement these features.
Esign: you can enable clients to electronically sign and return tax documents.I thought it was about $400 so not worth it for my small turnover of BAS, however, Xero staff told me that I can get 500 e-signatures for $85 a year – which suits me better. Find out about it here.
Notes and Tags: You can add notes and tags to clients in Xero HQ. I went home and tried it however you only have this functionality if you hold the subscription. Being the direct subscriber is not necessarily something I try to attain. So not something I will be able to use. However, I think I was told I can use it in WFM.
So you can have everything in one spot Xero have integrated Tax and GST reference guides into Xero HQ.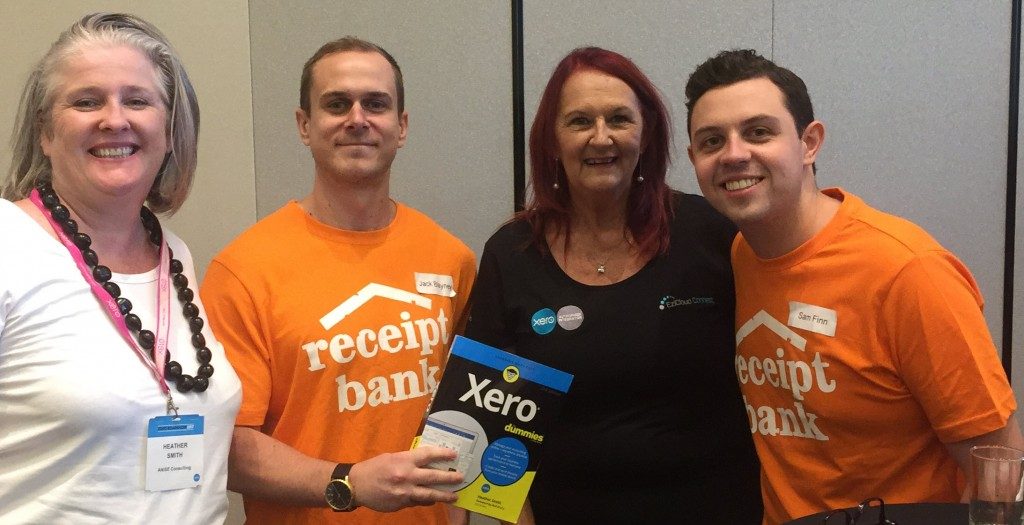 Xero HQ includes visibility over Client Industry and the Apps they are using. This is actually quite interesting, and I need to spend some time in there going through it to fully understand what clients are using, what's old, and what's old and the link should be removed. I'm currently listed as a real estate hero because it's grouped with rental. In actual fact, in that past decade, I've said no to all potential real estate clients as they are quite complex ( and notoriously slow payers). However I have lots of caravan parks on my books, so that's been captured as real estate – I understand why – but it is quite different – interesting hey!
Custom Banking Alerts: Yes you can customise the banking alerts to say alert you if they have not reconciled in 30 days. Now we need that alert integrated with an email programme to send out a prompt.
Of course, the big question your tummy is asking is who served the best food? RACV on the Gold Coast is a suburb conference venue when it comes to food; fresh healthy interesting food options, that everyone was raving about.
During the conferences, I meet up with other cloud integrators. We took some time through both days to discuss how we are connected with the Xero world in terms of:
Liaising with Xero
Website Profile
Accountant vs Cloud Integrator
Cloud Integrator Education
If you have any thoughts on this let me know.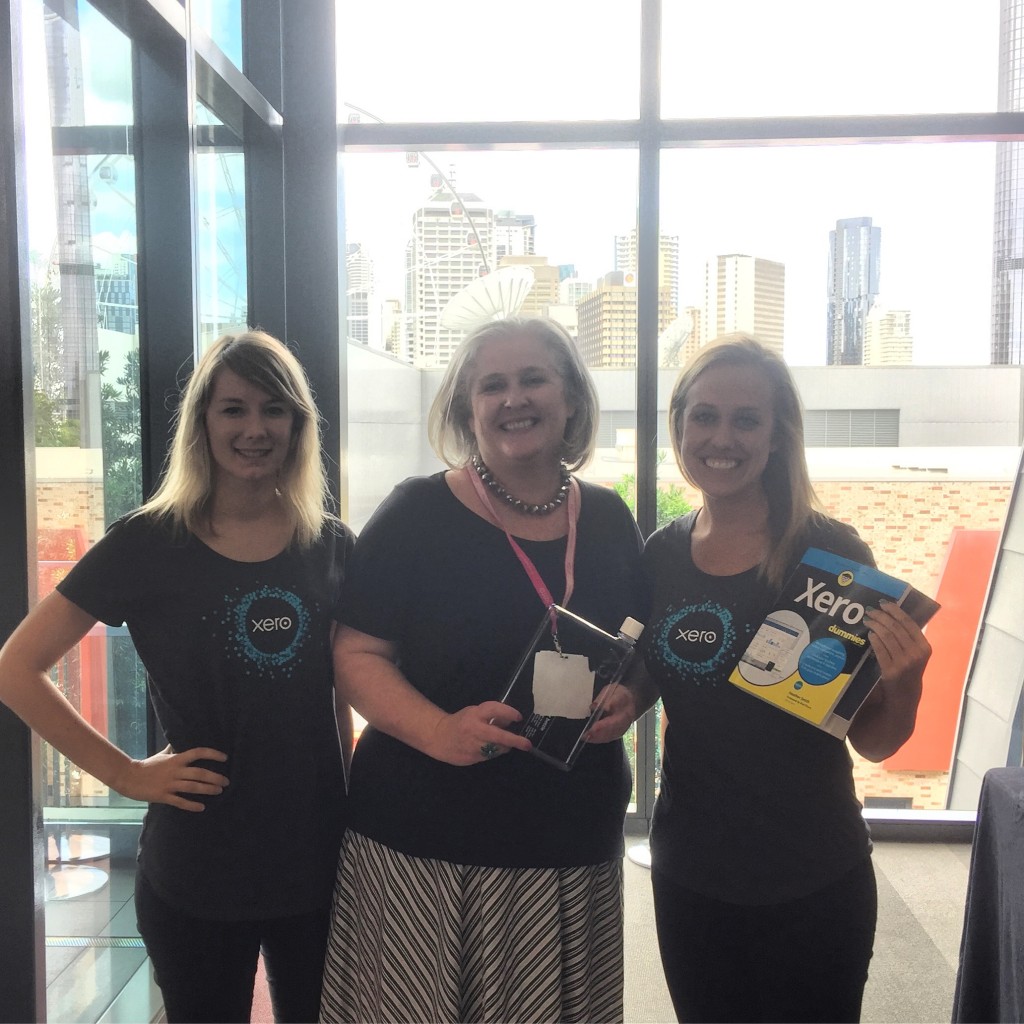 I tweeted a lot during the show and Cassandra Scott and I won the social media prize. I won an eco-friendly slimline memobottle. Here I am with Lucy Godwin  and Abby Hempfling.
We're at the cutting edge of business technology – so there's is not really a step by step guide as to what to do next. The Xero roadshow is a great opportunity for us to learn from each other and get there a bit faster and a bit smarter.
Well you made it to the end so this treat is from Gajia Lu at Moula
Never EVER a dull moment with @HeatherSmithAU and @MoulaMoney #xeroroadshow ? pic.twitter.com/00EAW6vps0

— Gajia Lu (@gajia_who) February 14, 2017