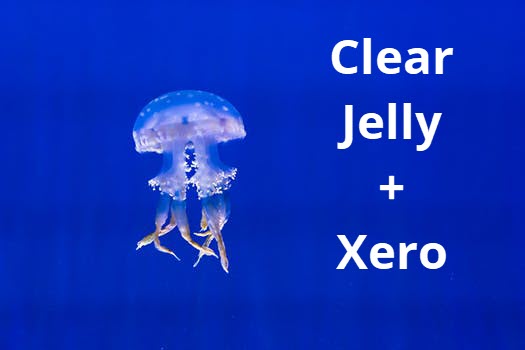 Cloud Accountants and Advisors meetup presents:
5 Key Global Business Intelligence Trends, and why Xero users should care?
Martin Kratky CEO and Founder of Clear Jelly –  will cover the following themes:
* Common Planning, Reporting and Analysis Challenges for Xero Users
* Why common approaches to this problem often fall short
* How you can solve this problem, cost effectively with next level business intelligence
* A step by step process of how to implement BI into your business
* A step by step guide in how to integrate Clear Jelly and Xero
* Q&A
What is Clear Jelly?
Clear Jelly helps small business make smarter, data-driven decisions with next level business intelligence. Clear Jelly's pre-built data warehouse allows users to seamlessly combine cloud-based financial data with non- financial data for a 360 degree of performance.  It leverages the might of Microsoft Power BI Desktop, for simple, self-service data visualisation.
For the finance users who love the familiarity of Excel but hate the risk associated with it, Clear Jelly offers something special. Finance can say goodbye to manual data export and preparation, uncontrolled user access and large, inconsistent files. With Clear Jelly Excel Add-in you build best practice planning, analytics and reporting solutions directly in native Excel. It unites all your spreadsheets and models in one powerful multidimensional in-memory database with secured access and data integration from any number of source systems.
But who's going to put all of this together? Well, that's where our Software Enabled Services kick in. Data skills are scarce and in high demand. In turn, they are expensive. We're making world-class business intelligence affordable for everyone with fixed price packaged data services. With Clear Jelly software enables services, you work on the business, not in it. For Business Advisors, this is a triple win. Two additional revenue streams, without the overhead,  Advisors can scale their business by reselling Clear Jelly's software and services but best of all…you can delight your customers with stunning and intelligent dashboards and forward-looking insights you can trust.
Out of the box, Clear Jelly integrates with:
* Salesforce
* Google Analytics
* Online Weather Services (A construction company can forecast their cashflow against the weather forecast)
* Any SQL Database
* Microsoft Dynamics 365
* Excel
Bio of Presenter:  Martin Kratky
After finishing his Master's Degree in Business Administration at the University of Economics in Vienna, Martin has worked for more than 20 years in the business intelligence space.
After founding and selling the Australian branch office of MIS AG, a German provider of business intelligence solutions, in Australia in 2003 Martin focused on setting up and running multiple technology ventures that span software as a service (SaaS) businesses in the analytics and events space, as well as new IOT sensor technologies.
Currently, he is focused on the global rollout of a new breed of analytics products that combine technology and related services in the business analytics space. Clear Jelly and the Enterprise version Agility Planning, enable business users to get started with advanced data discovery, interactive dashboards as well as comprehensive planning and forecasting processes that encompass all their relevant data sources.
Who would benefit from attending?
VCFO, Management Accountants, Accountants, Bookkeepers, who want to see how emerging software for business can shape their professions and businesses.
If you have specific questions about this solution – enter them below to ensure they can be covered during the session.
Clear Jelly have kindly agreed to sponsor ? and ?!