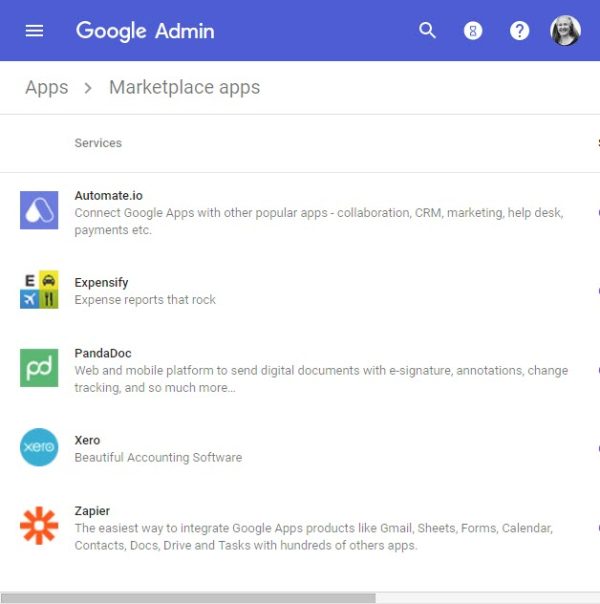 I use GSuite (Formerly Google Apps) in my business. Part of the GSuite offering is a Marketplace of apps.
The image indicates the Apps I identified as working with Xero and that I've added to my Admin Console – Automate.io, Expensify, PandaDoc, and Zapier. Adding them only took a few seconds. If you are working in a team, once added they could be deployed to all team members.
Here is a support note for adding Expensify to your GSuite console. Once added it means you are two clicks away from using Expensify!
I have a Zapier account and this required me to go through an integration and authentication process during sign up.
I don't have an Automate.io account or PandaDoc account, they let me add them no questions asked, but I suspect they won't work unless I subscribe.
Are you using GSuite Marketplace Apps for your business?