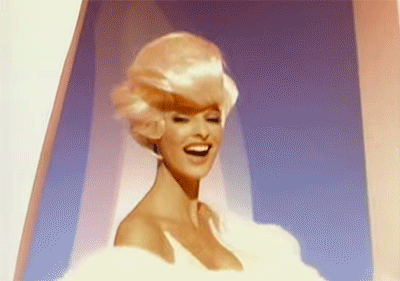 90's SuperModel Linda Evangelista infamously said, "We have this saying, Christy [Turlington] and I… we don't wake up for less than $10,000 a day."
What Kind of Client Are You Prepared to Get Out of Bed For?
Well, it may not be as dramatic as getting out of 'bed', but what type of client do you want to work with? Understanding WHO you want to work with can simplify decisions around taking on clients and navigating the ongoing relationship. It also helps attract the clients that you want to work with. I posed this question to the accounting and bookkeeping community, and here are their responses. Work through the list and identify each as Yes, No, Maybe for yourself and your business.
I want clients:
Who are ethical – who are just good eggs
Who play by the rules
Who value the work we do
Who understands the importance of the work we do
Who listens to me
Who wants to work with me, for example, return information that is required promptly
Who will be able to pay
Who are nice
Willing to pay their staff correctly
Inclusive / LGBTIQ
Who are switched on
Loaded with money
Who have panache
Who communicates well and respond quickly
That respect my time as much as I respect theirs
Who respect me and value a long term relationship
Who aren't afraid of technology
Who are proactive to their own changing needs as their business grows.
Who return my calls
Who sees me as an essential part of their management team
Who are aligned with our core values
Who are open to doing things differently
I don't want clients:
Who think they are better at bookkeeping than me
Who think they know everything
Who wants to micromanage
Who want to break the rules
Identifying Your Ideal Client
What resonated with you? Of course, there's no right or wrong answer. You're responsible for designing your business. Not all have to be applicable. Part of your service offering may be coaching clients in technology adoption, so those afraid of technology may be your ideal client. Once you have a clearer idea of the client's type, how does it stack up to your existing client base? It might be a prickly exercise, but it is better to be aware, so you can proactively manage the relationship.
Business Planning for Customer Types
Successful entrepreneurs are not afraid to be honest about who they want to work with. They have a clear understanding of the type of client that will benefit their business and what they can offer them in return. Designing your business around this principle can make all the difference; it focuses marketing spend, attracts the right clients and simplifies decisions on managing client relationships.
With so many clients out there, which one do you want to work with?
This article was developed from various conversations I had with the community:
ACCA hosts The Practice Room – Connect to the peer-to-peer community series dedicated to supporting small and medium practices. View and register for upcoming sessions here.
The App Advisory Xero MasterMind group here.
Accountants and Bookkeepers in Practice Community Chats Register here.
Accounting Apps Newsletter