Fiona MacLean – Senior Partner T3 Partners
Software vendors are typically eager to tell you about what their product does, yet so very few are quite so forthcoming about what their product doesn't do. As a consultant, I have encountered far too many clients left with a bitter after taste of their XYZ buying/user experience of many a good to great product because their expectations of what the product could/could not do were not managed by a savvy consultant such as yourself.
Heather's honest feedback and hints and tip on what Xero does well, as some things it doesn't do quite so well was refreshing and made me feel much more confident that I was learning the product and not just learning about the marketing of the product!
Sally Johnston – Dietician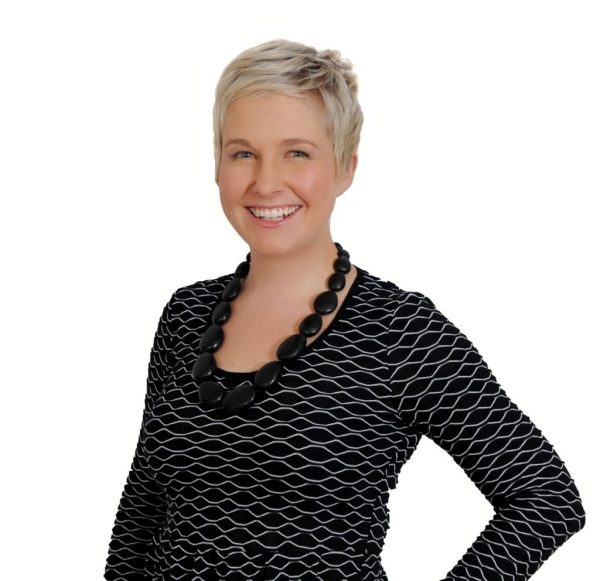 Sally Johnston is a dietitian specialising in weight loss surgery and before moving to Xero she used a basic Excel spreadsheet of income and expenses. Sally found as her business grew, she needed to gain a better understanding of the financial picture. Given she had published a book with a co-author, she needed to be able to track the various streams of income and expenditure to be accountable to her. Sally saw Heather Smith speak at a Practice Success a conference for health workers and found her friendly and relatable, so approached Heather to help her switch to Xero.
Here's what Sally had to say about the transition process:
"Heather got me to provide a rundown of how my business operates to enable her to correctly set up all the information in Xero and then trained me how to use it. Due to some complexities in how I receive income, I had lots of questions along the way, and Heather was able to help at every step.
I can now see exactly where my money comes and goes. It allows me to see the more profitable parts of my business and where I need to invest more time. Using Xero also means I have to keep up-to-date, which is a good thing. I now set aside time every month to keep on top of things rather than waiting until the end of financial year."
And Sally's advice to other businesses planning to implement Xero?
"Get help to ensure it is set up properly from the start. Working with Heather was easy, effective and valuable so I would definitely recommend her to other businesses."
Sally Johns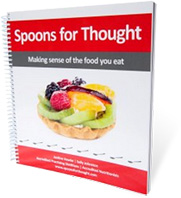 ton is the author of 'Your Complete Guide to Nutrition for Weight Loss Surgery' and offers one-on-one consultations to individuals considering, undergoing or living with weight loss surgery. Visit her website at: www.nutritionforweightlosssurgery.com or follow her on Facebook: https://www.facebook.com/NutritionForWLS.
Meaghan Bakker – Bakker Diamonds – Jewellery

Bakker Diamonds is a boutique diamond jewellery manufacturer and diamond wholesaler situated in Fortitude Valley. On their Facebook page they share: 'Our goal is to give our clients the best diamond and gemstone purchasing experience possible. With over 30 years' experience, Peter Bakker sources diamonds and gemstones direct from the worlds cutting factory.'
Before moving to Xero Bakker Diamonds used MYOB. Of this Meaghan Bakker says ' I was spending too much time entering data and doing monthly bank reconciliations'.
'I'd previously received advice from Heather Smith on accounting software so was happy to take her recommendation when she suggested I move to Xero. With Heather's guidance, I found the transfer process simple and stress-free and any questions I had were answered quickly and easily.'
Heather's extremely knowledgeable and helpful especially when it came to transferring to Xero. 'Moving accounting solutions has saved me 'Time!'' says Meaghan. She goes on to say, 'We now have very little data entry, and I'm able to keep up-to-date with our accounts on a daily basis.'
'We can't thank Heather enough for introducing us to Xero. Not only did she make the business of implementing new accounts software simple and stress-free, her vast knowledge of the program meant any questions we had were answered quickly and easily. Now I can do "the books" from anywhere! On our recent overseas trip, I was able to keep on top of the business daily with a few simple clicks on my mobile phone. So easy!'
'I've been recommending Xero and Heather Smith to all of my friends struggling with their in-house bookkeeping and accounting systems. If you're thinking of making the switch, I'd say go for it.'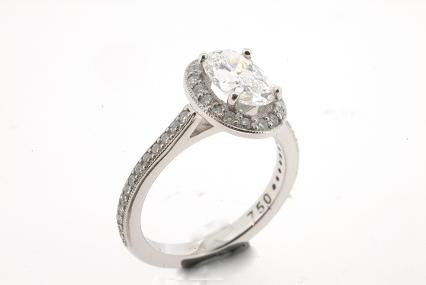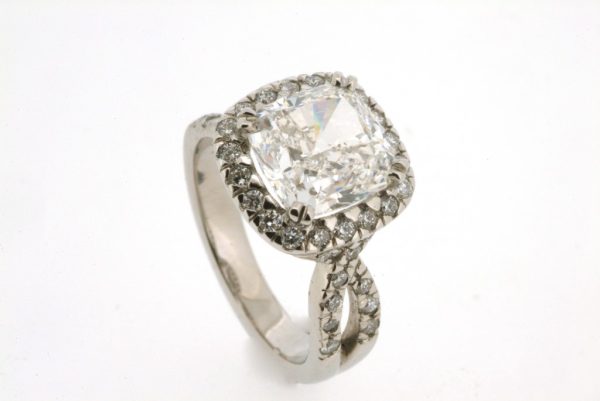 Jen Dainer Industrial Arc Photography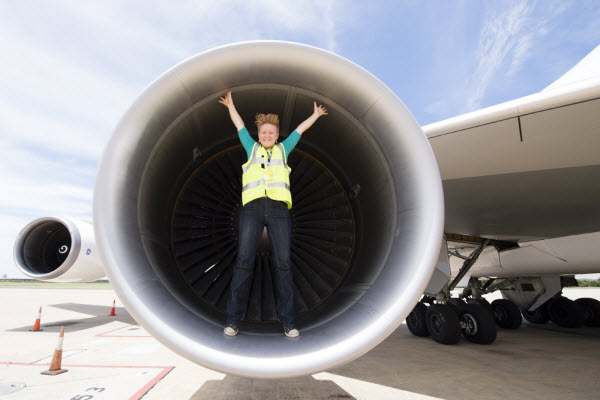 I work in the photography and video production industry and life before Xero was a smorgasbord of crappiness. Preparing the BAS was complicated and having to reconcile to the end of a quarter when your statement hasn't been issued yet makes about as much sense as Michael Bolton without a mullet. Xero, on the other hand, seems to have been designed by people who understand that bookkeeping is a painful function for most business owners. For example, Xero's approach of reconciling bank statements by line item is much more intuitive.
Moving to Xero was a smart move for my business, as was engaging Heather Smith as my Xero Advisor. In the past, I've found others who manage accounting systems ask me how I want things set up, which is frustrating because I'm not the subject expert. In the past, the transition process has been about as simple as shoving a whale into a Coles bag.
Heather took a far more strategic approach and spent time with me on Skype to make sure she really understood how my business worked. As a result, she offered a solution tailored to my needs, and now balancing the accounts using Xero literally saves me hours of work. I often do account balancing and invoicing while I'm waiting for meetings to start, making time that was previously wasted more productive.
My advice to a business planning to implement Xero? Calculate how much time you spend every year doing your BAS and bookkeeping. You can expect to at least halve that. Oh, and I'll back Heather Smith 100%.
Anna Jean Kwok — Cafe owner
Thank you. That 'support notes for matching payments in Xero' was really helpful.
Adam Wallace — Content First
Adam Wallace is the founder of ContentFirst a Content Marketing Agency based in Brisbane that partner with your business to create a content marketing strategy designed build your business. His team achieve this by regularly publishing creative & interesting content designed to reach and engage your ideal customers.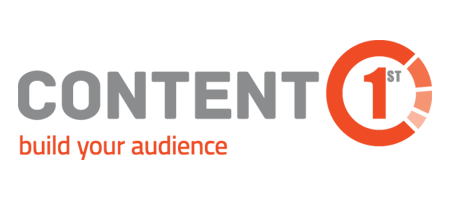 I first met Adam in July 2009 when he moved to Brisbane and needed someone local to support his MYOB software. I've always been impressed with the cutting edge technology Adam implements in his own business and for his clients. As time went by, Adam moved from MYOB to Saasu another online accounting solution. As I had so much respect for Adam as a thought leader in the technology space this move both interested and perplexed me. It left me wondering if I was backing the right pony. I was quite relieved when Adam contacted me to migrate his business from Saasu across to Xero, and I was interested in understanding why he came to this decision.
Adam says the driving force behind moving to Xero was the solutions ability to integrate with a wide range of applications
"At the time we evaluated online accounting solutions Xero didn't support payroll, so our options were limited. Once the Xero payroll feature was implemented, the writing was on the wall. We run our business on cloud technology from phone systems through to file storage and beyond so it was essential we could use services like Zapier to connect our financials to other apps to future proof our processes and add further automation. On top of that the Xero eco system was also a big plus. These were the primary reasons for the switch, however, Xero still needed to deliver the goods in terms of matching Saasu's core functionality which it now does."
Adam is exploring the evolving Xero eco-system.
"One integration we are trialling right now is pushing new invoices into a shared Google Calendar so the team can see front and center when invoices are due for specific clients. Planned integrations are with Woo Commerce and Zoho CRM"
Adam goes on to share what he likes about Xero.
"Smart bank feed rules, file attachments, exporting reports to google docs, intuitive interface, mobile app , tracking key accounts on the dashboard and a whole lot more that I'm discovering every day as we get better at integrating our financials into our core processes to make smarter decisions."
Adam checks his accounts daily and collaborates with his accountants via the cloud accounting system Xero.
When asked if Xero accounting has made managing his business easier, Adam exuberantly responds
"Thinking back to the days of battling with MYOB and file imports, Xero is like an iPhone compared to an old Nokia. It did the job but once you've experienced the ease of use and integrated bank feeds Xero provides you'd never go back. So in a word YES!"
Justin Tamsett Key Note Speaker | Small Business Coach
Heather is one of Australia's leading experts in helping small business with their accounting, so we asked her to do a webinar for us. She was exceptional in her knowledge and conveyed in such a digestible manner. I highly recommend Heather as a webinar presenter and accounting guru.
Ian Kikkert — Your Wheelie
Ian Kikkert is the founder of Your Wheelie an online business for designing and purchasing Australian made wheelie bin stickers. You can upload personal photo, use stock images, or simply add your street number to your wheelie bin.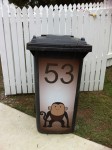 My own YourWheelie sticker.
Ian first contacted me in 2011 to work with him to assist in setting up Xero accounting, designing an insightful chart of accounts, and introductory training in using Xero. I love working with a client like Ian because he recognised the importance of setting up his financial systems in the early stages of his business to aid in monitoring his business journey.
Ian says
'I can access Xero anywhere, anytime. I love how my ANZ transactions are downloaded into Xero, intuitively linking transactions to accounts and making reconciliation extremely easy.' 'The bookkeeping part has become immeasurable more easy with Xero. Xero bookkeeping also allows me to very quickly pull down a range of reports to help present various aspects of the business operations.'
Xero helps Ian collaborate with his tax accountant
'I simply gave my accountants' access to Xero, and they interrogate all the information they need.'
Ian sums up his experience using Xero
'I wouldn't hesitate in recommending Xero to any small businesses. It is a consideration that will save a lot of time and bookkeeping stress 🙂'
Michelle Fig, ACU
Heather helped to make the topic interesting. Gave us reason to remember why accounting teaching is important.
Mel Kettle — Marketing Communication Consultant
Mel Kettle is a marketing communication consultant with a keen interest in working with clients in the public health sector, servicing healthcare, food and nutrition, government, environment, NGOs across Australia.
I've known Mel for years. We met each other at the South East Brisbane Chamber of Commerce, and I've had the pleasure of speaking on panels with her about small business growth strategies. I also have the pleasure of looking after her four chickens, including Harriet Houdini, when she travels. What impresses me about Mel is her knowledge about local food delicacies – if you want something Mel will know where to find it. You can find out more about Mel here at her business site http://www.melkettle.com.au/, or if you want to tantalise your taste buds say hello to her here http://www.cooks-notebook.com.au/.
I migrated Mel from an MYOB desktop solution to the online accounting solution Xero in the beginning of 2012. Mel says she 'love's how Xero integrates with my bank accounts'. Mel's bank accounts were linked to Xero, so individual bank transactions automatically feed into Xero, minimising data entry, and 'making it a lot easier to reconcile my accounts'.
Mel goes on to say 'My accountant loves Xero and was very pleased when he realised I was using it – he is currently encouraging all his clients to switch over. It certainly makes tax time far quicker and easier, which is important as there are many other things in life I prefer to do!'
Xero is the perfect solution for Mel's business, active bank feeds minimise data entry, online access means she can manage her business accounts when she is travelling, and the collaborative nature of Xero keeps her tax accountant happy
Michelle Lark CA, Accountant, ACSEA
Thank you for the training which we all found very good. You certainly gave us a few "aha!" moments, and the staff have told me they found it extremely good.
Andrew Griffiths Author Advisor Media Commentator Presenter
The Dummies Guide to XERO really is a great book. Wow, there is a HUGE amount of work in there, but I really like your writing style, playful anecdotes, insights into your background etc. It makes what could be a dry book and instead makes it much easier to read, relatable and downright funny at times. Not an easy task – so good on you.
Jane Osbourne — Newsovernight
Thank-you for your help today, I am always amazed, at how quickly you can solve all my problems.
Thanks again for all your help, with our little business.
Norman E Vincent – Amazon review
Even as an accredited Xero partner I found the book very useful – recommended quite strongly for all Xero users http://ow.ly/oLp3p
Celia Grenning~Senior Manager, GRM International and Executive Secretary, KYEEMA Foundation
Heather went out of her way to help me to learn to use MYOB, out of hours as I was unable to make it to the formal training sessions. She assisted me to buy and install the package and to learn to use it on my own computer. I am incredibly grateful for her time and patience!
Oliver Kitchingman – Editor at Australian Fitness Network
Friendly, efficient and proactive, Heather is genuinely passionate about using her writing and communication skills to help small businesses operate more efficiently and successfully. Her writing in Network's publications is practical, interesting and varied. Heather's expertise in her speciality areas instils confidence in the quality of her writing.
Richard Pope~Managing Director Systems Reality
Heather's expert advice has helped us to make significant improvements in our accounting, as well as saving us tens of thousands of dollars. I highly recommend her service.
Sarah Quinn Corporate Affairs at Perth Airport
Having recently attended a panel discussion focusing on social networking in which Heather shared her knowledge and views on the subject, I have no hesitation in recommending her as a professional speaker. Heather not only proved to be engaging and relatable but also an expert on the topic. I took away several key pieces of advice from her that I aim to execute professionally on a daily basis.
Tara Diversi Assistant Professor – Nutrition & Dietetics at Bond University
I engaged Heather to speak at the Practice Success Summit in Sydney and Brisbane. Heather was a great speaker on small business cashflow. Her presentation was relevant and interesting to attendees and provided lots of easy to implement strategies that can be put into small business immediately.
Mel Haynes Nutrition Consultant
I was lucky enough to hear Heather speak as a guest presenter recently at a conference in Sydney. Despite personally considering accounting to almost sedative like on the interesting scale, Heather was not only able to hold my attention but presented some fantastic tips, achievable goals and innovative solutions whilst being highly amusing, relevant and savvy. Very worthwhile part of the conference and Heather would be an asset to any public speaking event.
Cindy Kemp Owner/Manager – Talo Financial Solutions
I have had the opportunity a number of times of being present where Heather is a facilitator. What I can truly recommend as a stand out feature is Heather's desire to impart information that is relevant to the people involved. Each time, Heather's efforts to bring even more to the meeting or event has stood out. Whether that means sourcing outside professionals or bringing live demonstrations, her aim seems to be not only to include everyone but to make it worth their time. I would recommend Heather as both an informative and easy to understand Speaker as well as a pleasant and welcoming Emcee.