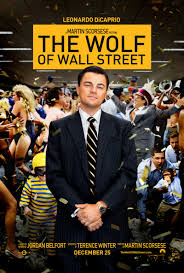 Hey!
This is not a movie review; this is a movie write-up so may contain some spoilers — you've been warned!
Wolf of Wall Street had some questionable business lessons, and for a bit of fun, I identify them here for you now, in the hope you can justify going to the movies to the tax man as a tax deductible expense.
5 Business lessons from the Wolf of Wall Street
Mr Taxman while watching the Wolf of Wall Street I learnt about The Pitch, the pitch it's all about the pitch, about selling the client the dream. I learnt about how to win over the trust of clients, to wind them in, and get them to commit to the buy. Yes this was brutally shared with me.
Mr Taxman while watching the Wolf of Wall Street I learnt the importance of giving motivational pep talks to build a tribe of loyal followers. Leonardo Di Caprios character Jordan Bellfort appears to have a stage and a microphone set up in his office, which he uses to rally his workers, and share his philosophies, remind them why they are there, what they can achieve, and keep them focused on the goal – which seems to be essentially make money for the firm and screwing clients.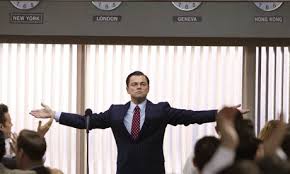 Mr Taxman while watching the Wolf of Wall Street I learnt about how bonding exercises can help employees stay focused. On the day the company was to go to IPP (Initial Public Offering), Jonah Hills character Ronnie is annoyed a fellow colleague is attending to his pet gold fish, so he ate it — in front of the office. Clearly Ronnie was demonstrating the importance of being focused in the moment on the big picture.
http://www.youtube.com/watch?v=ufwnRVmgEWU
Mr Taxman while watching the Wolf of Wall Street I learnt to seek out and identify different opportunities. Bellfort lost his job after Black Mondays crash of stock markets around the world. He wallowed for a while, then discovered money could be made in penny stocks, and the margins were considerably higher. Just because something has not been done before, does not mean it was not a viable and commercial opportunity. Understand and exploit the rules.
Mr Taxman while watching the Wolf of Wall Street I learnt crime does not pay. Well this is a hard one…Belfort is caught and jailed. Not necessarily for what he was obviously doing wrong, but more of a minor naughtiness. In real life he went on to write a book, which was turned into a movie, and then portrayed by one of the world's most desired actors Leonardo D C. Yeah Mr tax man – the movie really did not do a good job of putting me off wanting undertake dodgy activities — but I promise I won't!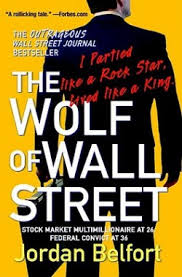 I love all of Leonardo DiCaprio movies. and this movie was long, but kept me enthralled to the end. I was amused to see Jack Dawson emerge in another boat in distress scene. I learned later the boat in real life was originally built for Coco Chanel.
The best scene from the wolf of wall street — which did not actually even happen in the Wolf of Wall Street is Jack Dawson comforting Ronnie on Saturday Night Live.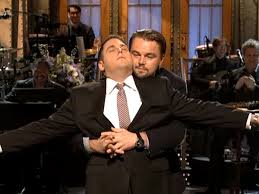 https://www.youtube.com/watch?v=tr3XK9FkNCY
Disclaimer: This review of the 'The Wolf of Wall Street' is tongue in cheek, and you need to seek your own tax advice!