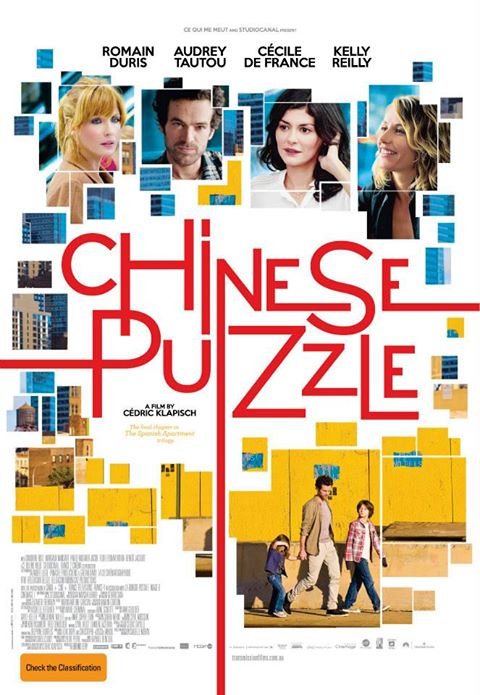 This is not a movie review; this is a movie write-up so may contain some spoilers — you've been warned!
Continuing with my theme of attributing business lessons to the plot lines of movies, I've taken a deeper look at Chinese Puzzle distributed by Transmission films.  Chinese Puzzle is a French language film following the life of Xavier Rousseau (played by Roman Duris), as he writes a book, and navigates 'MA VIE' my life. I've flavoured the post with some French words which hopefully are not too difficult to translate. I hope this write-up enables you to justify going to the movies to the tax man as a tax deductible expense!
5 Business lessons from the film Chinese Puzzle
Mr Taxman while watching Chinese Puzzle I learnt everything is not always as it first appears
With a name like Chinese Puzzle you'd anticipate the film perhaps had something to do with China, but in fact it was a French language film, set in Paris and New York.
The only Chinese connection I picked up in the film was one of the funniest scenes. Xavier found himself in a very important business meetings, with his French 'amie' Martine played by Audrey Tautou. She was meeting with businessmen to negotiate a Chinese Tea deal. Much to Xavier's and the audience's surprise she conducts the meeting in a stilted Asian language.
Mr Taxman while watching Chinese Puzzle I learnt how an Editor (or coach or mentor) can help you stay on task.
The leading character in the film, Xavier is writing his next book. Throughout the movie his 'éditeur', played by Dominique Besnehard progress chases his writing via SKYPE calls. Working with a business coach, mentor or editor can help you set goals and keep you on track to achieve those goals – even when your life seems to be a puzzle!
Mr Taxman while watching Chinese Puzzle I appreciated the importance of viewing things from different perspective.
The streets of New York feel familiar – they've appeared in many films and TV shows over the years. However the Natasha Braier the cinematographer of Chinese Puzzle showcased an 'artistique' side of New York.  A fresh set of eyes can highlight unknown aspects of something that may seem quite ordinary.
When working on something invite different perspectives to review the work, as they may help you innovate and deliver something the same but totally new.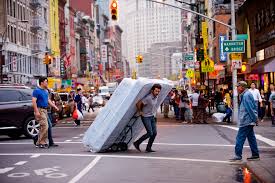 Mr Taxman I recognised that the film Chinese Puzzle overcame my inability to understand French through incorporating English subtitles.
Chinese Puzzle is a French language film with English subtitles. Including English subtitles opens the film up to an English speaking audience. What could you add to your products or services to overcome a potential client's inability to access them thus opening them up to an untapped market? Could you start selling products on eBay and access an international market who favours the security of buying from eBay?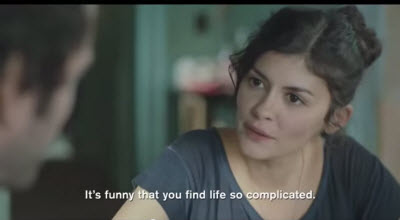 If you need help simply ask for help
Due to circumstances Xavier need to get an American visa quickly, and the quickest route is to be married to an American citizen. When visiting a hospitalised taxi driver, played by Phil Nee, whom Xavier rescued from a street scuffle. The grateful family asked Xavier if there was anything he could do for him.
Yes! Xavier needed an American wife, and Voila an American wife, played by Ming Lee was arranged. It sounds really bizarre but it all kind of made sense in the story.
Help comes in many guises, and admitting you need help and asking for help can move you forward to resolving issues. Also offering help can be beneficial in the grand scheme of life and business.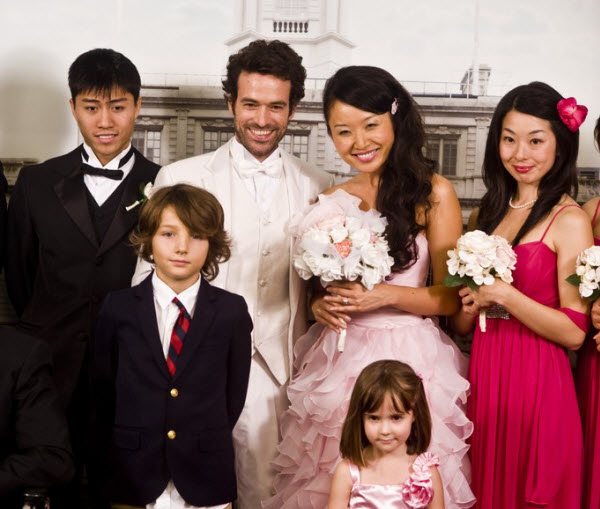 Don't sweat the small stuff
Xavier is furious his recently divorced British wife, Wendy played by Kelly Reilly sends their 'enfants' to a school with a compulsory uniform policy. He does not seem concerned with the quality, reputation or location of the school. Xavier is fixated on the fact he feels his children are being repressed by wearing a school uniform. Much of the film centres on him trying to stop this happening, and free his children from this repression; Visits to the lawyers, immigration visas, a green card, a marriage of convenience. Xavier loses sight of the big picture and becomes obsessed with one small detail. Don't let something that irritates you blindside you from seeing the bigger picture.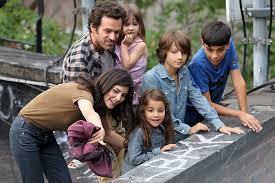 I hope my write-up encourages you to take a break from your hectic life and enjoy Chinese Puzzle.
Disclaimer: This review of the 'Chinese Puzzle' is tongue in cheek, and you need to seek your own tax advice!