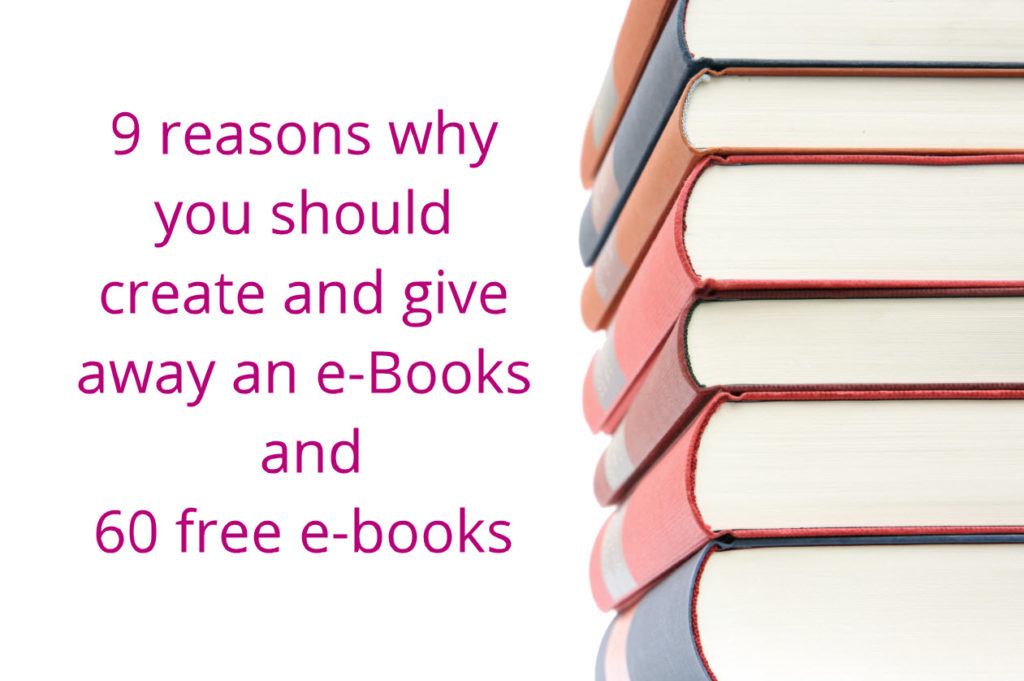 Creating and giving away an eBooks has many benefits for your business:
An e-book gets your ideas into someone else's hands.
An e-book increases exposure and awareness of your business in the community.
An e-book enables blogs and online communities to share and promote your e-book for you
An e-book is an opportunity to collect contact details of leads who may be interested in purchasing from you.
An e-book sets you up as the expert or authority in your area.
An e-book is a subtle form of advertising – but you need to really get the balance right. Invite readers to start communicating with you on social media, and include links to your website, but don't be pushy, otherwise it turns into a long form advert, rather than useful content.
An e-book gives you something interesting to talk about and share on social media.
An e-book increases traffic to your website – it's easier to convert someone if they are actually there.
Someone like me may come along and create a list of free e-books, put it on their blog, share it with their community, and your e-book has found its way into the hands, or digital eyes of new readers, and you benefit from both SEO love and expanded reach.
So if you're looking for something to read here's links to a variety of useful business ebooks from authors and businesses.
How to choose your cloud bookkeeping solution a guide created by Receipt Bank: http://bit.ly/2xVc24h
The first 50 pages of the Tim Ferris's 4-Hour Workweek are available on his site http://fourhourworkweek.com/
Productivity expert James Clear offers up two free ebooks at his site: http://jamesclear.com/books : Transform Your Habits and Mastering Creativity. They are free guides that cover his best ideas on building habits, changing your behaviour, and improving your mental and physical performance.
Legendary marketing guru Seth Godin shares the complete book 'Unleashing the Ideas virus' on his website http://www.sethgodin.com/ideavirus/01-getit.html
Kissmetrics a business specialising in marketing analytics has thirty six free marketing guides on email, social media and general marketing available on their site https://blog.kissmetrics.com/marketing-guides/
The software development team 37 Signals offers up their book 'Getting Real' The smarter, faster, easier way to build a successful web application. This one is probably mainly useful for software developers: http://gettingreal.37signals.com/
Internet marketer Pat Flynn shares his ebook: eBook smarts a Complete Guide to Publishing and Automating a Killer eBook http://www.smartpassiveincome.com/ebooks-the-smart-way/
American entrepreneur Chris Guillebeau offers his book: 279 days to overnight success: http://chrisguillebeau.com/overnight-success/ and you don't even need to give this guy your email address!
Online inventory solution Trade Gecko has a library of neat, easy to understand e-books on inventory management and B2B tips and tricks. Important, useful information, elegantly presented. I regularily write with Trade Gecko so you may find a few insights from me in the mix. http://www.tradegecko.com/ebooks/
The beautiful online accounting solution Xero has produced three ebooks available through iTunes.
(And remember if you need  support with your Xero solution – you can contact me https://heathersmithsmallbusiness.com/contact-us/ )
The online job tracking solution WorkFlowMax has developed a number of guides useful guides for specific industries.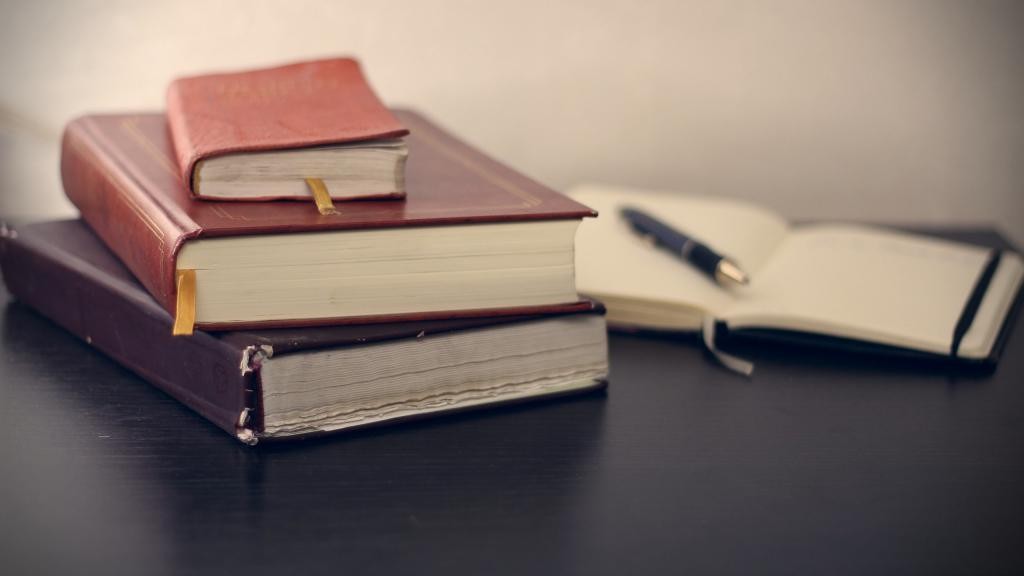 When you access these sites, make a note of how they entice you to download their book – do you like the way they do it? Do you like the format of the e-book? Would you use the businesses services, or would you share them with a colleague? What would you like to read in an e-book?
If you think an e-book would be useful asset in your marketing arsenal – let's talk! I love to write on business topics – and I can work with you to develop informative content for your community.
Finally do you know of any other free e-books I should include on this list?