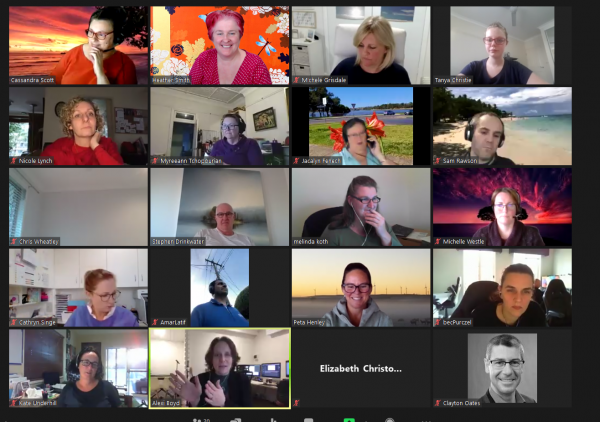 On 17th March I launched a daily afternoon zoom Community Chat. I volunteered hundreds of hours to meet every weekday throughout 2020  and beyond to support the community, and encourage them to support each other navigating the pandemic. When we started the Afternoon Community chats we did not know what they would become, but we realised that the community needed a safe supportive space. Community helping Community during these unprecedented times. Together we can be help support one another through these stressful times.
Join us for Community supporting Community during Covid19
We're a safe space for a virtual hug from the Accounting + Bookkeeping community
Watch online or Register here: https://us02web.zoom.us/webinar/register/WN_uhXmE4-fQc6HvazSzkBjNg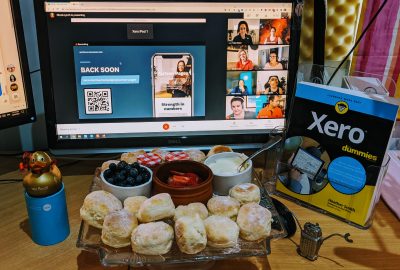 At the start of the pandemic, I launched an online Afternoon Community Chat for the Accounting and Bookkeeping Community to come together and decompress during these stressful and unprecedented times.
The Afternoon Chats are open to Accountants, Bookkeepers and Accounting Apps. While many of the people who join us are from Australia, we've welcomed people from around the world joining us from as far away as Ireland, South Africa and Malta. Over time, many people have participated as viewers, panellists, and facilitators, to support the initiative: community supporting the community.
It happens online from 4pm to 6pm. It's streamed live into various relevant groups, and the videos are stored online here.
This initiative was an experiment which seems to have been well received. It's provided mental health and wellbeing support to the community, though of course does not replace professional support. And I actively encourage members to seek out professional support.
To mix it up, different people are volunteering as facilitators, and we've added discussion topics to the session. Further to this, we've had a couple of experts join the group, and it seems to have gone down well.
Demo and Q&A with XBert: https://www.facebook.com/watch/live/?v=565775044041158&ref=watch_permalink
Q&A with Insolvency expert: https://www.facebook.com/watch/live/?v=597963820905821&ref=watch_permalink
The sessions are different from what you may be used to. They're full-on for two hours and are interactive, entertaining, and emotional. These are primarily support sessions, with a discussion topic thrown in, so it's common to have someone overwhelmed and break down, and as a community we support them, a problem shared is a problem halved.  It's fluid; People join at any time; they pop in and pop out as a means of connecting with the community.
I'm not even sure what to call it as it is a living breathing group and the needs eveolve by the minute, but the day.
Your community supporting you
A safe space for a virtual hug
A place to decompress and natter
Tea and sympathy
Afternoon Anarchy and Absinthe
Support chat and chill
Decompress. Drink Tea. and Breathe.
It helps to know other people are feeling as swamped as each other. It helps us to be able to help other people when they are having a hard day.
Hundreds of accountants and bookkeepers and people from the eco-system supporting each others mental health. Of course we are not qualified counsellors, and we are aware people are also seeking professional counselling, which we completely encourage.
One of the special delights for me is that we have had people from all over the world, Nepal, Ireland, and Malta, drop in and join us. Different tax stimulus, same overwhelm!
From the start we decided to stream the Afternoon Chats. Many people have contacted us to say that they are finding comfort in watching us but for a variety of reasons choose not to join us in the sessions.
At the eight weeks mark I can tell we can have up to thousand views per day. I am concerned about people's mental health. While we seem to have gone through the very busy part of it, and the overwhelm has dropped off there are a lot of reports that they are expecting a lot of people to struggle over the next few months. If they while they are in a dark space, can sit in and listen to us, and hear we are going through similar frustrations, then maybe we can help them through that. Community helping Community.
If someone mentions something, they prefer not to be public – I can go back and delete the live videos. No problems.
To mix it up we have also had some themed discussions:
What have you done for the small business community this week?
What would you tell your January 2020 self?
What is the one thing you will change moving forward?
I have also encouraged people – to feel free to start their own smaller, more intimate group – and run it the way you want. People want to talk about different things – I've started the ball rolling, and it's ok to break off and start something fresh.
If you want to attend, our Community Support Chat for the Global Accounting Profession you need to register here: https://us02web.zoom.us/webinar/register/WN_uhXmE4-fQc6HvazSzkBjNg
I've been using Zoom to run the weekday afternoon support chats as recurring webinars.
Has anyone hooked Zoom up to Google Sheets using Zapier? This is probably what I need to explore to at least maintain the registration details.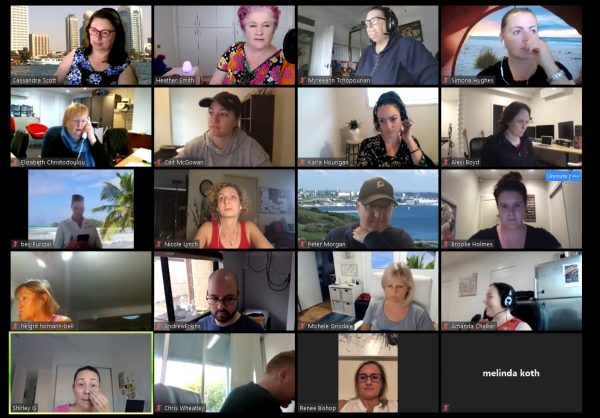 Somethings quite distressing was shared yesterday in our afternoon accounting and bookkeeping community support chats.
Yes, these are stressful times, but no it's never ok for clients to raise their voice, threaten, or become violent with you. It's not ok for them to throw chairs across the office, or to throw a pot plant across the office, or to call and threaten you.
Violence and threats of any kind are not acceptable.
If this happens, you need to protect both you and your staff.
My suggestion is you immediately end the relationship with the client, and you consider alert or report what happened to the police. While you may not want to lodge a police report, the police may be able to give you strategies to deal with the situation.
In other news: Harvard Business Review is providing free access to its articles: Details here. https://hbr.org/insight-center/coronavirus