Community Chat is for Accountants and Bookkeepers in Practice to meet, connect virtually, maintain meaningful relationships while continuing to work virtually and talk on a topic that interests them.
Starting every Wednesday at 4 pm interactive, entertaining, and emotional, like an impromptu chat with a colleague while queuing for coffee, in a virtual setting. It's fluid; People join at any time; they pop in and pop out, or keep it on in the background as they work, as a means of connecting with the community.
A living breathing socially connected group evolving to meet the needs of the community. Read about the origin of Community Chats below.
Register to join our Community Chat here.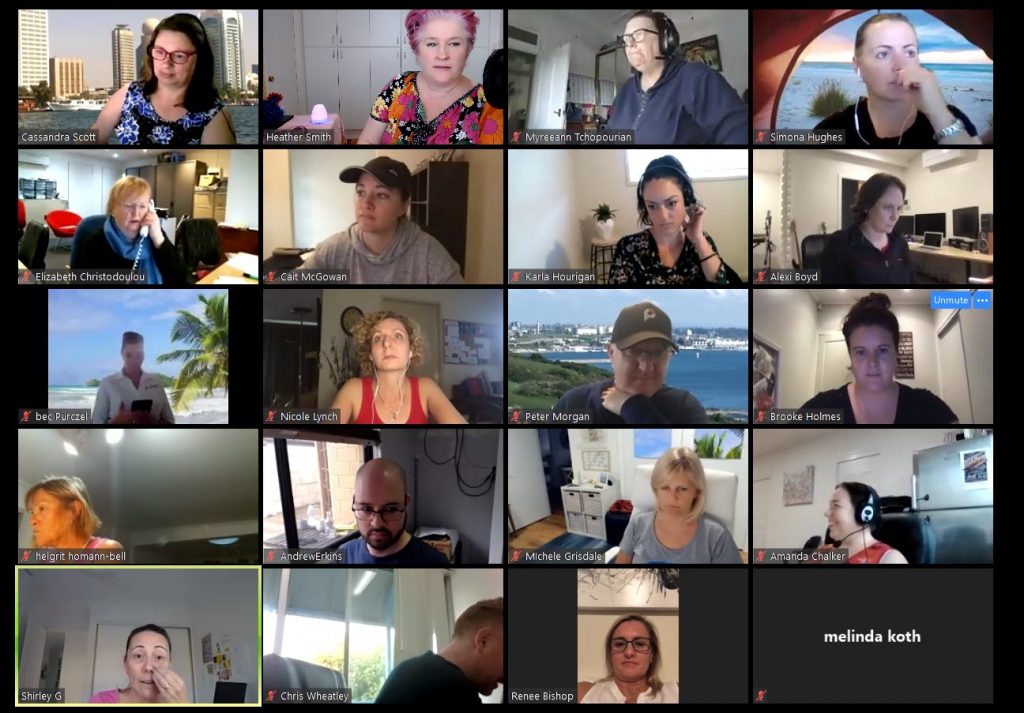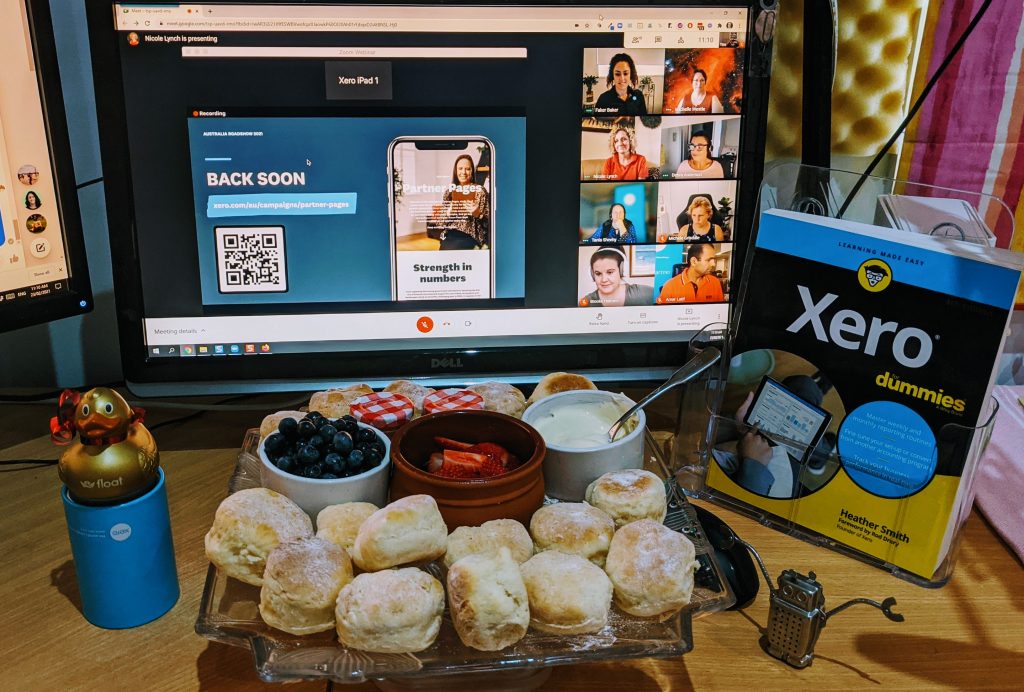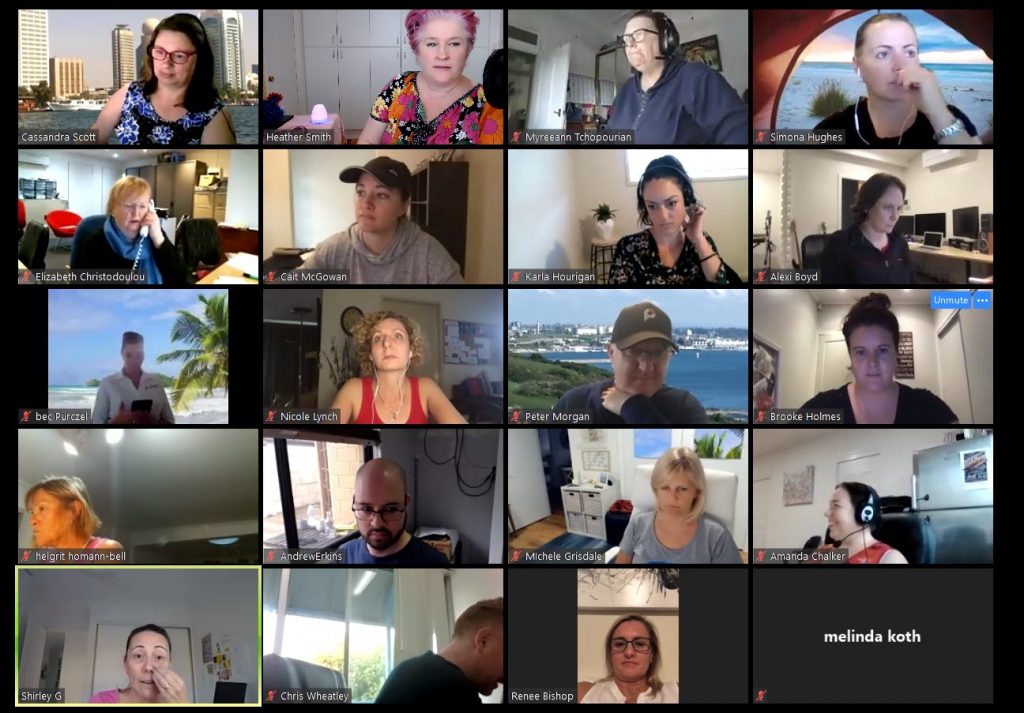 Upcoming Discussion Topics
23 Jun 2021 What marketing techniques have you found to be effective?
30 Jun 2021 BOOK CLUB The Resilience Project – Hugh van Cuylenburg
7 Jul 2021 What tips do you have for running client workshops?
14 Jul 2021 What is the story behind your business name?
21 Jul 2021 What does Advisory mean to you?
28 Jul 2021 How do you say No!
4 Aug 2021 What don't you like about your business and what are you going to do about it?
11 Aug 2021 What does your advisory board look like?
18 Aug 2021 Share your business environmentally friendly tips!
25 Aug 2021 BOOK CLUB The 5 AM Club – Robin Sharma
1 Sep 2021 What customer loyalty programmes do you have to encourage repeat business?
8 Sep 2021 What tips and tricks do you have for preparing a newsletter?
15 Sep 2021 How do you welcome a new client to your business?
22 Sep 2021 What customer relationship management (CRM) systems are you using in your business?
29 Sep 2021 Share your favourite networking tip with us!
6 Oct 2021 How do you effectively encourage referrals?
13 Oct 2021 What strategic partnerships would fuel your business growth?
20 Oct 2021 Do you sell any digital products? Or make passive income?
27 Oct 2021 BOOK CLUB Principles Life and Work – Ray Dalio
3 Nov 2021 What Inventory App do you like and why?
10 Nov 2021 When clients ask about Cash Flow, how do you assist them?
17 Nov 2021 How are you offering Management Accounting or Advisory services to your clients?
24 Nov 2021 What are your working from home tips?
1 Dec 2021 What do you wish you knew when you started your business?
8 Dec 2021 What is something that you'd like to learn?
15 Dec 2021 If you were given $100K to do anything in your business – what would you do?
22 Dec 2021 What is a common business mistake you see your clients make?
Register to join our Community Chat here. 
Community Chat was a silver lining of Covid 19
As Covid 19 and the challenges of 2020 started to emerge, I realised accountants and bookkeepers in practice needed a safe, supportive space to help them navigate the pandemic. A place to decompress, laugh, cry, drink tea and share stories.  At 4 pm on 17th March, I launched Community Chat, a daily afternoon live-streamed zoom chat for the community. Three days before the Australian government shut our International borders on 20th March 2020.
Leading with kindness and compassion, every single weekday, if you needed us, we were there. I volunteered hundreds of hours to support the community through the onslaught of wrangling the Covid19 Tax Stimulus.  I encouraged the community to support one another's mental health and wellbeing, and over time, hundreds participated as viewers, panellists, and session facilitators. This Silver Lining grew into a life force that positively impacted and helped an astonishing number of people in our community. We were regularly joined by hundreds of accountants and bookkeepers from Australia and from as far away as England, Ireland, Malta, Nepal, and South Africa. Different tax stimulus, same overwhelm!
Friendships were made, virtual hugs were shared.
The Community Chats were live-streamed here: https://www.facebook.com/HeatherSmithAU/videos/ At the eight weeks mark, we had up to a thousand views per day. Many people contacted us to say that they found comfort in watching the live streams. It helps to know other people are feeling as swamped as each other. It helps us as a community to help other people when they are having a hard day.
I also encouraged people – to feel free to start their own smaller, more intimate group – and run it the way they want. People want to talk about different things – I've started the ball rolling, and it's ok to break off and start something fresh.
If someone mentions something, they prefer not to be public – I can go back and delete the live videos. No problems.
To attend the Community Chat register here: https://us02web.zoom.us/webinar/register/WN_uhXmE4-fQc6HvazSzkBjNg