This is a bonus episode of Cloud Stories recorded for the beginning of the Australian Financial Year.
Ollie Beale, Apprentice at Bookkeeping4U joined as a special guest of the Afternoon Community Supporting Community chat.
This episode is date specific, so you may want to skip ahead to the 21 minutes mark if you just want to hear the inspirational interview with Ollie Beale.
You can register for future chats here or watch a live stream here. You can watch Ollies chat here.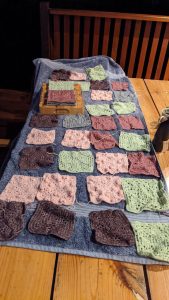 Here are links to other resources I talked about in the episode:
Find out about CAANZ Tax checklists here and about what ACCA is doing in the SME space here.
Here is the #NaturesWalkCAL blanket I am crocheting with the family.
Fabriq an app to help you intentionally keep in touch with people. You add people you want to be reminded to connect with, and you have three circles inner, through to outer circle. It gently reminds you to reconnect. I use the free version. Here's a referral link to get you free time on the pro version. I think. It costs $8.99 a month