"We believe that we've reinvented a better way to forecast. So this is a three-way longer-term forecasting. We won't help you work out if you're gonna meet payroll at the end of the week, but we will help you work out if you can afford to open a new location or hire a new employee or a new asset. And the way we do that is through two layers of the forecast."
– Geoff Baker, Fathom.
As you will be aware, I strategically partner with a number of Accounting Apps in the community and one of them is Fathom. Geoff Baker, Global Head of Customer at Fathom joined me today.
Geoff has a unique and diverse background, with leadership roles in FMCG, Telco and, for the last 6 years, accounting software. He has managed multi-billion dollar budgets but is most at home in scale-up companies, devising customer-centric strategies for growth and building high-performing teams who love their work. Originally from the UK, Geoff lives in Brisbane, Australia with his wife, 3 daughters and two dogs.
Geoff Baker is currently Global Head of Customer at Fathom. Fathom exists to give clarity and confidence to the courageous people behind every business. We help businesses worldwide manage and track their financial performance through our best-in-class app of the same name: a powerfully simple, all-in-one financial analysis, forecasting, and reporting tool.
Bootstrapped in Brisbane in 2012, Fathom has grown to 80 people across our headquarters in Australia, and offices in the UK, the US, and the Philippines. We serve 70,000 customers worldwide, from small businesses to the world's biggest accounting firms.
In this episode we discuss:
Starting a side hustle of Australia's first Tea Leaf Vodka out of a project while completing an MBA. 

In his role as Partnership Leads at Intuit, he was focused on Building, Partnering or Buying functionality for the Australian Intuit's solution.

He shared the story of Fathom and what his current role entails

The optimal scenario for accountants offering advisory services to their client base.

Recent and up and coming releases within Fathom, including Reinventing forecasting, GSheets integration and Divisional Budgets
Geoff, what is your favourite outdoor activity?
Geoff: Thanks for having me on the show, Heather. That's great to be here. Outdoor activities. I've got a few, snowboarding's probably my biggest passion, but it's a little hard to do here in Brisbane. So mountain biking is the more recent addition to my outdoor repertoire.
Geoff: I try and get out. Maybe not every week, but every couple of weeks I get out on the mountain bike. I prompted you a couple of times…
Heather: You definitely have done. Yes. Yes. I thought you'd like that question. And, we do have a lot of nice areas around here to cycle, but I think we could do with improving our infrastructure in the area for bicycling.
Geoff: Yes. I agree with you.
Heather: Absolutely. So, Geoff, you're currently, Global Head of Customer at Fathom, but you started off your career by studying Engineering in Oxford.
Can you tell us more about your time studying Engineering at Oxford? What did you learn from that time?
Geoff: Sure. I learned that I didn't wanna be an engineer, which was quite a valuable lesson, I guess, to have had. I love being at Oxford.
Geoff: Oxford is a great place. Typical of most universities is a lot of fun, played a lot of sport and certainly made a lot of good friends, my best friends still, and my uni friends. But I really didn't enjoy my course very much. And it was a bit of a slog to stick it out for four years. But I felt it was worthwhile to get it on the CV.
Geoff: And to be honest, the jury's out on that, but, I took quite a different career path. I took my first job at a smoothie company. I didn't put the engineering degree to great use.
Heather: Wow. I didn't realise you'd actually done the full thing and then you decided you didn't want to do it.
Geoff: I hoped it would open doors for me in different directions, but as I said, the smoothie business turned out to be a great move. It's anyone in the UK that's listening is likely to a third of Innocent drinks.
Geoff: It's now a billion-pound brand. So it was a great place to start your career really original and quirky, and certainly learned a lot about how to scale up a business while I was there.
Heather: Excellent. So I do think, look like someone who's an accountant who lives with a family of engineers, engineering does teach you processes. Would you agree with that?
Geoff: Yes, certainly, an analytical approach. I've always been a numbers person, even in quite creative marketing roles. I'm very much numbers-driven and, process driven as you said.
Heather: Absolutely. After the four years engineering degree, you completed an MBA and then spent six years working at Optus. So for those listening in that's in the telecommunication industry. Then during that time, you took a year off for your third daughter was born. Then you started a side hustle.
Tell us more about your side hustle LongLeaf Tea Vodka
Geoff: Okay. LongLeaf Tea Vodka. I think I can safely say it's the world's leading Tea vodka product. It actually came from the MBA. It was the result of a competition to pitch a new business idea. And it was a Dragon's Den-style pitch to a bunch of investors. And we actually won that competition. And one of the panel approached us afterwards and said, if you're serious about doing that business in real life, I'd be interested in funding.
Geoff: He turned out to be full of hot air, but it gave us an impetus to get started and to give it a go. I should say more about my business partnership, who's Sri Lankan. Our tea comes from a small family tea plantation they have back home. My business partner was really the driving force behind it. And it was very much a side hustle for me, but we had some success.
Geoff: We got into about a hundred bars and clubs around Sydney. We got into Dan Murphy's is probably our biggest account and Sydney airport duty free. We won a few awards as well, but, COVID and the lockdown kind of was a killer blow to that business. Unfortunately.
Heather: Oh, okay. So it's no longer happening?
Geoff: No, it's on the shelf. We rely on the appreciation of the few bottles that exist that, there will come a collective item one day, maybe.
Heather: Oh, fantastic. Well, it was wonderful to have a side hustle and, what a brilliant thing to actually come out of an MBA and, I'm sure there were so many learnings for you having that as a side hustle.
Geoff: Yeah. The MBA was really, as I said, my role was primarily in marketing before. So getting my first glimpse of accounting, finance, and venture capital, that sort of thing was really interesting. And to be able to put that straight into practice was a great learning curve.
Geoff: We certainly learned about cash flow and the importance of that over just sort of profit margins, for example. In the booze business, you pay a lot of money upfront to make a batch of products, and you may not get paid for it, for several months. So managing the cost of that capital was difficult, a real challenge and certainly a learning curve.
Heather: Absolutely. And, my understanding is Sri Lanka's going through some really, challenging economical times at the moment.
Geoff: That's true.
Heather: We can't put out a call out to support the vodka and to support his plantation. But, there you have it. So from there, Geoff, you spent almost three years at the Sydney Intuit's office in the role of Partnership Leads.
Can you share with us a little bit more about what that Partnership Leads role at Sydney Intuit's office entailed and what you learned from it?
Geoff: Yeah. So that was my first move into the accounting software business. And Intuit is a fantastic company. A really positive energy, just stepping through the doors there for the first time.
Geoff: And I loved the role and I loved the team. I thought in some ways I had the best role in the business, because I didn't just get to work with smart people within the company. They got to work with the smart people across the whole ecosystem. And essentially the role was to find solutions that existed that we could partner with and plug into QuickBooks.
Geoff: One of the interesting things about QuickBooks in Australia is it's a less complete product, less mature than in the US where they have their own payments platform. They have their own payroll product. They have their own tax lodgement software. But in Australia, we had to partner with people to do all those things.
Geoff: And in many ways, you get a better result, I would say, and certainly a quicker result by finding the best in class and hopefully working with them to plug in a solution, which helps your customers. So, really interesting role to take on. And as I said, my first foray into accounting software, so I certainly learned a ton.
Heather: Absolutely. So that was really interesting about your role and it is interesting to see when these big accounting software solutions be Intuit, be it other solutions, partner or buy. And, which direction they actually go in and why they're going that direction.
Geoff: We had a bit of a process of building a partner or buying and making a decision. You know, if we identified a customer problem that we wanted to fix, do we build it ourselves? Do we partner with someone? Do we buy someone? And, obviously, the partnerships team, a little biased, but I felt we could often move the fastest and offer the best result through a partnership.
Heather: I would probably agree with that versus building firmness versus buying. And the challenges involved there. We've seen a number of solutions that have been bought and then have stagnated in the great, great ecosystem, which is, always frustrating for us as the engineers. So now to the present day, you're the Global Head of Customer at Fathom. So I'm sure many of our listeners will have heard of Fathom, but for those who haven't.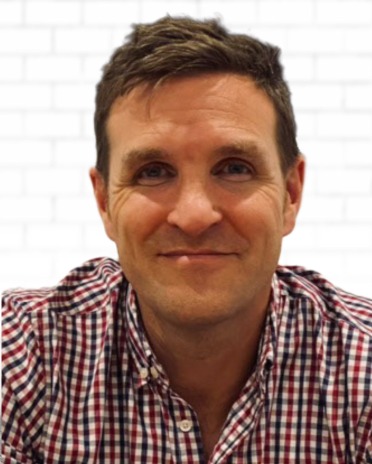 Can you briefly share with our listeners the Fathom story?
Geoff: Sure. So from a product perspective, if you're not familiar with financial management and data visualisation tool, we aim to give businesses, clarity and confidence in their numbers so that they can make better decisions going forward. It's really five products rolled into one we're probably best known as a reporting app.
Geoff: You can create customised and automated beautiful reports for your clients or for your stakeholders. We also have a really powerful forecasting tool. We can save a ton of time that customers need to do consolidations and we have benchmarking tools and analysis tools as well. So it's all included.
Geoff: It's all wrapped together. That's the whole product. In terms of the company story, we were founded here in Brisbane, about 10 years ago, we're a bootstrapped company founded by Dan, Geoff, the original Geoff, and Dave. So two developers and an accountant. And, we're really proud to have report sort of 40 consecutive quarters of growth since we've found. We've never taken a step backwards in that regard. We're up to about 80 employees across head office here in Brisbane, Seattle, the UK, and the Philippines as well. And, about 70,000 customers. It's been a period of really sustained growth over that time.
Heather: Yeah. And, it's a fantastic Brisbane success story as someone from Brisbane. I'm very proud to have you as a success story here. So, if he is the original, Geoff, what do they call you in the office?
Geoff: I got GB. As the initials. He's Geoff Cook and I'm Geoff Baker, which causes hilarity every time that gets mentioned.
Heather: Yeah. They don't call you then the Great Britain, Geoff, the GB?
Geoff: Not yet. Might insist on that.
Heather: Absolutely.
You are working in the role of Global Head of Customer at Fathom. What does that entail?
Geoff: Yes. Some people think there's a word missing off the end of that. That is a bit unusual. It's a little unusual, but it's quite broad. It's a broad role, essentially. It's anything to do with a customer. It's anything that faces customers. From lead generation and digital marketing, through to sales and engagement. Ongoing account management and all of it underpinned by our amazing team on support. So ultimately I'm accountable for growing our revenues, but we do that through engaging and educating our customers and potential customers.
Heather: So, some people would call it growth manager or something like that but you've gone for focused on the customer. So that's, you know, that's interesting. So we woke up this morning and the first thing that popped up in my LinkedIn feed was a mention from Steven Paul, who's the founder and MD at valued. And he posted up this post on LinkedIn that he received an email from Fathom that he was surprised about. I think the number of solutions he was using from Fathom had increased that the price was actually dropping and he was, oh, he wasn't on the right package. And, the price was dropping to a certain amount. I won't say them the amount, but he was saving something like 540 pounds a year. And he's popped that up. How transparent, but how proactive you were about notifying him and about offering him that discount.
Geoff: And we didn't even pay him to post that. We're very pleased to see it. Yeah. Just to explain how that works. So the pricing within Fathom is related to the number of companies that you've had added. And as you add more companies, the per company rate gets cheaper, but we do that automatically. So as a customer adds more so an accountant adding more effect clients onto Fathom we'll automatically adjust the pricing to be the most cost effective. And obviously we'll let you know that we've done that. So great to hear that's appreciated.
Heather: Absolutely. And I also noticed he posted up that letter that you said Fathom sent him. And it actually includes: 'Please note that if you reduce the number of companies on your Fathom account in future, we will not automatically downgrade your plan', which again gives them a sense of comfort in that. Because it's always frustrating when you're on some sort of subscription, but then due to, clients or whatever happening, suddenly everything changes and all the pricing around you change. It's like, oh no, what did I do then? How do I get back? How do I start billing? And one trigger impacts all the other triggers around you.
Geoff: That's right. We obviously try to be transparent about how that works, but there are some use cases where people, if they are reducing their value account, don't necessarily want to drop down a plan at that time. So we just inform customers that they can change their plan at any time. But we wouldn't do that automatically for them.
Heather: Excellent. Thank you for sharing that.
What are some of the strategies you use for partnering with the accounting and the bookkeeping community?
Geoff: Oh, where to start? I think probably first point is with our team. We actively recruit accountants or people who have worked in practice so that we can connect or make a genuine connection with our customers and talk them in their shoes to some extent. We absolutely involve the community, the account community and our product roadmap. We take all of their feedback and requests and put that into consideration for what we develop next. And we also engage them in terms of how we develop that product and get their feedback, in terms of design and things. On the marketing side, or kind of reaching out, we work closely with most of the major accounting bodies, like CA ANZ. And they obviously help us connect with accountants as you know. But we also try to be careful of trying to tell accountants how to run their practice, and how to do advisory. Ultimately we are a software vendor. We're a tool to help them do that. So we often use our existing customers to help tell that story rather than try and sell it ourselves.
Heather: It's interesting because I had a conversation with David Boyer who many people have heard who from years ago would say vendors don't tell us how to run our business. And now he's gone on to become the CEO of Change GPS, which is now a vendor. And he's like, wow, we have so much data and understanding about how you run your business.
Heather: I'm shocked. It's almost like his position on that has flipped because he's actually seeing it from the inside. The actual data and the number of businesses and how they're operating. So, it is an interesting dynamic.
What do you see as the optimal scenario for accountants leveraging Fathom, to offer advisory services without telling clients how to run their business? What does it look like?
Geoff: It starts off doing the simpler things, monthly management reports, converting a compliance customer or a tax customer into someone that you can offer advice to on a more regular basis and monthly management report. You can, from there deepen the engagement to forecasts, KPI, tracking, benchmarking, things like that. Anything that, that we can provide or help the advisor tell a story about the numbers, which is gonna help that business. We've heard some great stories recently from our customers who are using Fathom, particularly in the forecasting, module two. Map out what the change in fuel costs is gonna do to their clients business or the change in interest rates and proactively go to those clients and say, I've just crunch some numbers.
Geoff: Maybe we need to have a chat about how that's gonna impact your business over the next few months or some of the scenarios that we could look at. So we try to help, advisors be, be really proactive in that relationship. As I said, you can start right at the beginning, which is really just a monthly pack with the numbers presented in a very visually, appealing way and an easy way for clients to understand.
Heather: Absolutely. I used to be in the olden days, responsible for the MMRs the monthly management reports, which I think we produced out of Lotus 1 23. And it was a 30 page pack that we just go and physically hand around. And it's sensational how it has evolved to what we have available today. And that we can go into the smaller businesses. And it's interesting to hear you say we know at the environment at the moment is somewhat concerning. And we know there's a lot of factors that we should be concerned about in terms of supply terms of the economic environment, in terms of interest rates going up, et cetera. And while as accountants we're not in the job of predicting that, we can put some concerns around that develop those forecasts so that we are prepared.
Geoff: Yeah.
Heather: And thinking through some strategies in place. So, and you can use that with the forecasting within Fathom to do that.
Geoff: Absolutely.
Heather: So let's talk about some of the new developments that have been happening in the Fathom world. So there's a number of things. There's a numbers of features and functionalities that have come out of Fathom.
Can you touch on the recent developments between Fathom and the US Intuit partnership?
Geoff: Sure. Most of your US listeners may be aware that since Intuit launched QuickBooks Advanced, Fathom was included within that. It was part of the subscription, and that offer is coming to an end in August this year. So after three years of being in market, that offer will be sunset.
Geoff: I don't think there's unfortunately dramatic story to tell it was, we didn't fall out with them and have a big corporate argument. It was a three-year deal. And the three years came to an end. So obviously we would've loved to continue doing it, but that was never the expectation. It's Intuits premium price point is a flagship product from that regard.
Geoff: And I think they always wanted it to be a fully Intuit branded product. And, they've had a few years now to build out some functionality that really targets the midmarket and the top end of town. And, that's what that product now includes. And, our partnership is sunset.

For the Intuit Advanced users or other Intuit users, can they still, after August, use Fathom?
Geoff: Absolutely. Nothing has changed. Other than. Aren't picking up the tab for those customers anymore. So their data is still there. They can continue using Fathom. They just need to give us a payment method to do that. But nothing has changed with any customers who weren't on advance, just the normal QBO base. That's all business as usual.
Heather: And actually, that sort of circles back to your original role at Intuit in Australia, in that you talked about build partner or buy and they partnered with you for three years. And, the Intuit users in the US got some great products and functionality out of that. And they've gone on to during that time to see what was being used and do things around that.
Geoff: From our perspective, it's been a really successful partnership. It was interesting personally, to be on both sides of the fence of that one. Having started the instrument and then come across the Fathom.
Heather: That was kind of a full circle moment, which rarely happens in this world, doesn't it? So, in terms of product development and feature releases you have, Fathom does release some big things over the last 12 months. So let's talk about the most recent one, which is a major integration into Google Sheets.
Can you explain a bit more about this major integration into Google Sheets?
Geoff: Yes for sure. We're really excited about this. So what we use Google sheets for now is to bring in non-financial data or operational data, which you could always do in Fathom by Excel, but it would be a manual upload every time you wanted to add something new. Obviously with Google sheets, you can sync that up. So the same way as you update data from Xero or QuickBooks, that happens either on demand or overnight. You can now do the same from any data you get into Google sheets. So you can plug in your CRM data or your Google analytics data, or your inventory data.
Geoff: Anything that you can get into Google sheets, you can now get into Fathom and report on it. Create KPIs on it. It's a opened a door for us to a whole new area of data, which we hadn't before. So really excited to see how our customers start to use that. But as you said, that's fresh off the, off the press, that one.
Heather: And it will be interesting in that, a number of businesses, possibly moving into the medium size range, are contemplating have having to do ESG reporting. And, that is going to now be a facility to enable that ESG reporting sort of that sustainability governments type reporting and that data can easily move from that into Fathom and this be showcased that way.
Geoff: That's right.
Are you offering a sync between Xero and Google sheets?
Geoff: That's a good question. You put me on the spot there, not directly. We have a connection API connection into Xero, and we have a API connection into Google sheets. But that just brings data into Fathom. What you do in Fathom when you, what you change around in your forecast and your reports that doesn't go upstream into Xero. So you don't change your core accounting ledger. You can do what you want in Fathom without impacting that.
Heather: That's what I thought. I just wanted to clarify that. Because I think some people might be wondering about, we're talking about three things. Where is everything flowing?
Geoff: It gets confusing for sure.
Heather: Absolutely.
You also reinvented forecasting and Fathom. Would you like to talk about that?
Geoff: Sure. So that's from a year and a half ago. Now that we launched that product, but it was such a huge lift for us. And it's a massive increase in the functionality within Fathom that it was an enormous undertaking.
Geoff: And as you said, we believe that we've reinvented a better way to forecast. So this is threeway forecasting, indirect method. So longer term forecasting. We won't help you work out if you're gonna meet payroll at the end of the week, but we will help you work out if you can afford to open a new location or hire a new employee or a new asset or something like that. And the way we do that is through two layers of the forecast. One is the underlying trends and there's multiple ways that you can extrapolate your data over the next three years as a baseline. And then on top of that, what's unique in Fathom is these the concept of a micro forecast, which is a isolated collection of P and L and balance sheets movement to related to a single event, whether that's a marketing campaign, whether that's hiring someone, opening office, taking out a new loan. You can use that micro forecast and you can easily move it around date-wise, or you can flick it on and off in different scenarios. So what that allows an advisor to do with their client or a business owner to do with their team is to really bring together business planning and financial forecasting. So you can move around your plans on a roadmap and you can turn this on, turn that off. And in real time, you can see what that impact is gonna have on your key bottom line metrics or, or whatever the KPIs are that you're most interested in tracking that happens in real time. So it's bringing together business planning and financial forecasting. It's pretty powerful.
Heather: Absolutely, is powerful. And I really like the concept of the micro- forecasting. Because I think that sometimes the big picture can be quite massive to look at, but they can sort of spend some time in the detail micro-forecasting and enable them to build out further with that.
Geoff: That's right. And it's self-contained. It doesn't impact everything else. If you have to change it, you're not digging through lines and lines of code or sales to change one.
Heather: Absolutely. Thank you for that.
Do you have any major new releases coming up in the timeline that we should be looking forward?
Geoff: Yes. Well, we're always busy. There's always something on the horizon. The next biggest one for us is divisional budgets. So, or tracking category budgets, or location budgets, depending on what you call them. We've always been able to bring in tracking category level data into Fathom, and we've recently got access in Xero specifically to look at budgets per tracking category. So we're, we're looking at ingesting that development. My customers can report and forecast on that level.
Heather: Excellent.
When are you looking at bringing that out or is it still in the works?
Geoff: It's still in the works. So I think I, wouldn't be too popular in the office if I gave a date.
Heather: Absolutely. I was listening to someone, I probably David Larry saying how, back in the olden days, when we had desktop software and they had to send out a CD for the update. So you have to get everything developed for that CD. And he was talking about sort of two weeks before that CD was produced massive amounts of work got done just to make sure it all happened on that CD. And I do wonder, managing the flow of product releases without that, deadline of CD to come out must be an interesting one for the team to navigate, especially as like, oh, do you bring something out before?
Heather: Intuit QuickBook connect or Xerocon is that what the goal is here? Do, are we gonna get news out of that? It must be something difficult to navigate when is the right time to bring things.
Geoff: Well, it's interesting. In previous companies here, you've had a fixed deadline to work to. Fathom has a slightly different philosophy, which is more that we'll release it when it's ready. When we think it's good enough to meet our standards and to match the rest of the platform, that's when we'll launch it. So we don't typically drive the team to hit a deadline. We wait for the team to make sure that they're super happy. What's going out to customers is gonna be a great experience.
Heather: And that makes sense. And I think that sort of comes from maturity of being in business for a decade and having confidence in what you're doing and making sure that win-win relationship between the customers.
I also wanted to mention to people who are listening that Fathom does offer an advisor certificate.
Heather: I frequently put a list of all the certificates that are available out there. And I do encourage people to, either look at doing a certificate like that or if you've got staff in your office who are looking to upskill, that's a nice way to actually put them through something. Or if you're actually looking for a job, go out and learn these solutions because it is something that can showcase on your profile.
Geoff: We're really proud of that certification. Products that we launch it's CPD, CPE, and accredited would take you about five or six hours. And even if you're a regular Fathom user, we always get feedback that people find out about something they had no idea about before. And obviously, if you are a brand new user, it's the best way to get to know the platform.
Heather: So you are saying it's five hours of CPD?
Geoff: Yeah. It's five to six hours.
Heather: So that's five to six hours of free CPD that you can access through that advisor certificate. Once you've got your sort of Fathom account there. So for everyone has just had their in Australia, we've just had massive increases to the number of CPD hours that we need to do. So you may as well do something that's relevant to you. If that's something that's gonna be relevant, five hours is free CPD is well worth it.
Heather: So, thank you so much for joining me on the Cloud Stories podcast today, Geoff. But before we go, you've suggested to me a book that you think readers will like, which is 'No Bullsh!t Leadership' by Martin Moore.
Can you give us a brief overview of this book by Martin Moore and why we should read it?
Geoff: So I actually did a course with Martin last year, and he's turned a lot of that content into this book, which was launched last year. He's Brisbane based. Oh, he's the ex-CEO of one of the large energy companies. And he's turned his passion for leadership and mentoring into a startup with his daughter. So he is gone from, billions of dollars of revenue and thousands of employees to just the two of them. And it really connected with me just, genuinely insightful, genuinely practical. I often find myself almost word for word, using his mantras and strategies. It's especially useful as a manager and leader. I think when you step up to managing managers that two levels of management, it's quite a practical guide to help you manage that transition when you've got less and less control of the front line and what's actually happening. And, you know, balancing control, accountability, empowerment, etc.
Heather: Absolutely. I imagine as you said, Fathom has now teams across the globe. So whatever happens, even if we don't say, oh, are they working from home? You're still managing people remotely, whatever happens and navigating this sort of new world that we're living in.
Geoff: Sure. He does it incidentally. He does a free weekly podcast, which I think is incredibly generous in the amount of content that he shares. So there's a free plug there. I don't know if we can say 'No bullsh!t Leadership' without your podcast getting a language warning.
Heather: I will now have to make my podcast explicit. It will be the second explicit podcast, and I have released 150 episodes. But yes, you said it first though.
Geoff: I did say it first.
Heather: I knew that I've made a note down here. That was what I was writing down on my paper to make sure I don't get banned on my podcast in the station. But thank you for sharing that. And I'm really interested to hear that he's from Brisbane. So I'll look that up and take a look at that book and listen to his podcast. I always like listening to a new podcast. Thank you again, Geoff, for joining us on the show today.
Geoff: You're welcome.
How can people get in contact with you and how can people find out more about Fathom?
Geoff: So for me personally, probably LinkedIn is the right place to get in touch and, for Fathom, just Fathom.com. That's you find pretty much everything you need on the website.
Heather: Thank you so much.
Geoff: Very welcome, Heather. Great to chat with you.
Heather: Awesome.
Heather: I hope you like listening to that interview with Geoff Baker, as you may have realised he actually, did for a number of years, just live a few kilometers away from, where I live. So I do see him out and about quite frequently.
Heather: So this episode will also be released on the Earmark CPE podcast. So if you download the Earmark CPE app and complete the questions there, you can get a CPE certificate for listening to this episode. Plus as discussed in the episode, if you do the Fathom certificate, as well as learn, all about how to use Fathom, you get six hours of CPE. If you're after some free CPE, that's a lot of free ways to access it with relevant content and education.
Join the smartest who get the bi-weekly Accounting Apps updates
"*" indicates required fields