"We have a user voice and all clients have access to it. It allows you to be able to come in and vote on features or put forward enhancements and development requests. Then our team monitors that. We are looking at the product roadmap, what are the core features and functions that people have been asking for, etc. And we're setting the time aside specifically just for user voice in development."
– Sabby Gill, CEO of Dext.
---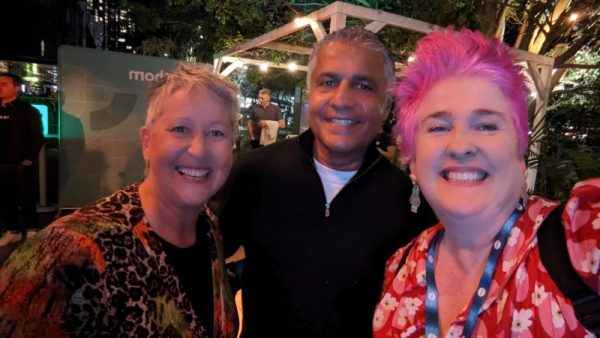 Today I'm speaking with Sabby Gill, CEO of Dext. In this episode, we talk about . . .
Sabby discussed his first 10 months as CEO of Dext and the changes he has implemented

Sabby has been getting out to see accountants and bookkeepers and attending trade shows and regional shows. He has been listening to user feedback to better understand partners' needs. He wants to really focus on what partners are asking for.

He has prioritised requested features like "Multi-account management" which allows you to manage multiple businesses or practices under one email address, enabling you to easily navigate between your business accounts from within your Dext account.

https://help.dext.com/en/s/article/multi-account-management

 

Developed an expenses module that users had requested

Dext shall be setting up regional advisory boards to get input from influential accountants and bookkeepers and a temperature check from the community.

Dext will be launching a Chrome extension called the "Dextension" at Sydney Xerocon '23 to better integrate Dext and Xero. It's  currently in beta – read more here:

https://help.dext.com/en/s/article/how-to-use-the-dextension-browser-extension

 

The Dext Extension will provide new features like quicker navigation between the apps and improved data visibility  

A summary of the interview:
What has it been like to become CEO of Dext?

The next chapter of the journey for Dext
Dext has close to a million users globally, including Canada, the US, the UK, Australia, New Zealand and France.
The importance of relationships with accountants and bookkeepers.

How long do you need to keep your receipts?

In Australia, only need to keep receipts for seven years maximum. No other countries require receipts to be kept for more than seven years.
Flexibility for clients to choose how they store their records.
The largest integrated general ledger globally is Xero. They have a huge number of clients in the UK.
They have been working with Xero to understand how they engage and interact with clients.

How does the Dextension work?

It is an extension which helps your browser work better with Xero.
The new features and functions in the tool will help enhance the interaction and engagement between the two products.
The goal of the tool is to make sure the data is available and processed quicker and faster and in the hands of the accountant and bookkeeper.

How to access new features.

The Chrome extension will be available to anyone using Xero using their products, not charging for it.
The best channel for clients to go through is to ensure their voices are heard for features and functionality developments.

How do you look at the user's voice?

The company has multiple different streams, including marketplaces, customer feedback, user voice, regional advisory boards, and product roadmap.
The user voice allows clients to vote on features and put forward enhancements and development requests, and the team monitors that.
Working with accountants and bookkeepers is one of the most difficult things because they know so much.
If you're looking for advanced conversations around the ecosystem, join the Xero Mastermind group community on Facebook, connect with me on LinkedIn and subscribe to the Cloud Stories podcast.